Here at Rock & Co we are Calacatta Quartz specialists, being one of the first companies to start introducing marble effect quartz into our range in 2016. We extended the Carrara quartz to Calacatta styles in November 2017 and have had incredible success consistently selling out and having to re-order from our suppliers. We have a huge range of Calacutta styles always in stock, we have put some examples for you below.
The majority of colour schemes in the marketplace are a white background with a grey veining, these are the most popular but we also introduced a number of opposite contrast designs with a black background and white vein.
We also stock the largest slab size available known in the industry as jumbo. We have jumbo slabs in all our Calacatta quartz.
Being a Quartz means it is a man-made material, which is perfect for busy environments such as the kitchen. 93% of the material is natural quartz while the other 7% is made up of pigments and resins. The stunning designs are produced in large batches mixing the materials together and then compressing with very high heat.
Our stocked Calacatta selection includes these from Urban Quartz:

Some of the Urban Quartz range
As you can see we have a large selection of Calacatta quartz here are some of those featured project images:
Calacatta Vanquish
Calacatta Statuario Spyder
Calacatta Statuario
Noble Carrara
Introduced in October 2018 was the UK's very first bookmatch slab, the Calacatta Vanquish Bookmatch. This brand new segment in the quartz industry will begin to grow. The material is designed as an exact copy on the horizontal plane, thus enabling you to have the world's longest kitchen island at well over 6m long. Any position in the kitchen where there is a join, this material can be book matched. Very special indeed!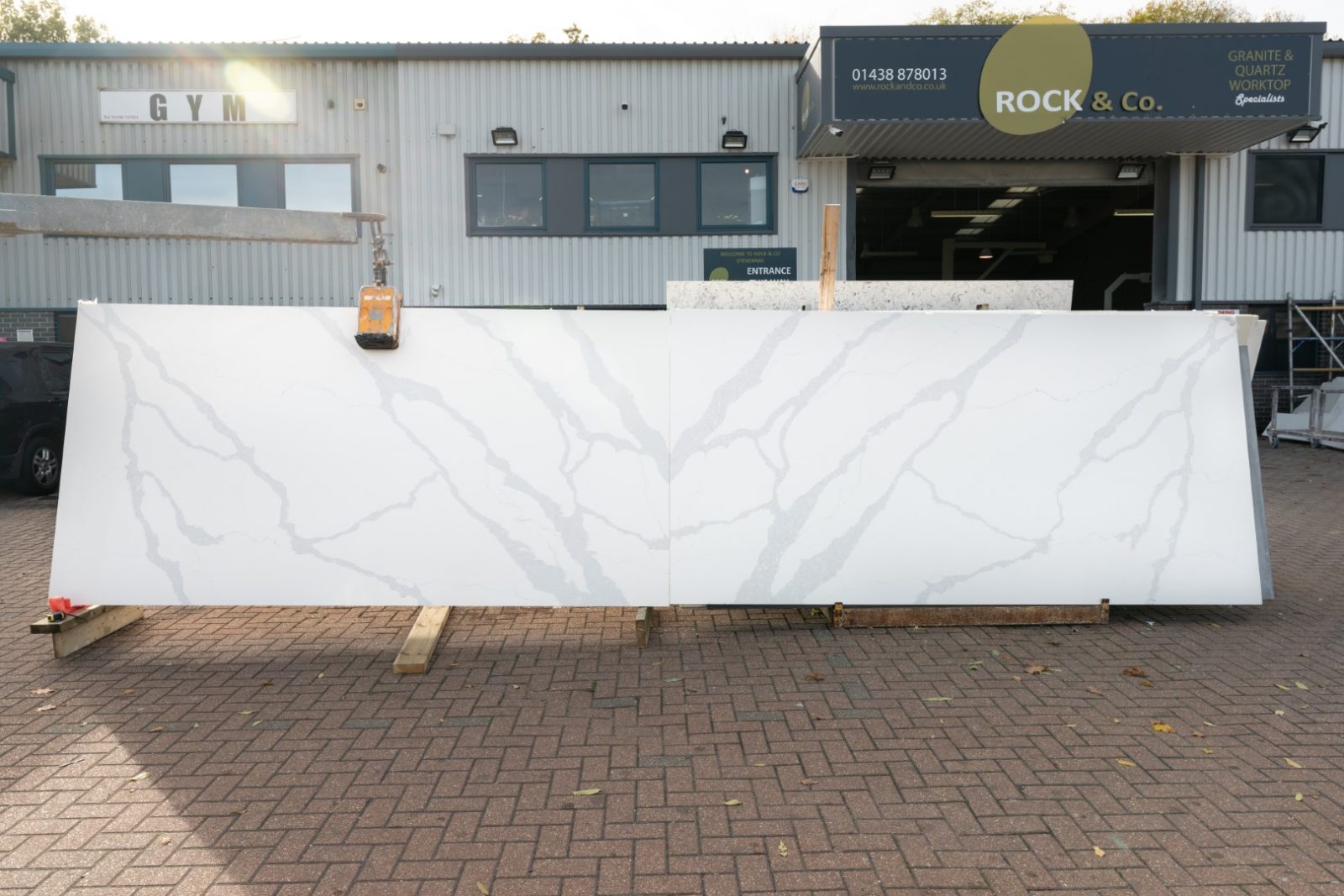 Calacatta styles from other manufacturers: