"Follow this 6 trend wish list and you will be the envy of all your guests, and have everyone talking about your kitchen!"
According to research on average Brits will spend almost £4,000 a year on kitchen updates. There are so many latest trends that come out, and people seem to be wanting to follow these latest trends. Almost half of the population have renovated their kitchen at least once in their lifetime or home.
When it comes to the kitchen there is a lot of ideas and designs that provide the ultimate wish list that is a must have. To make the ultimate dream kitchen granite and quartz worktops, kitchen islands and glass extensions are the most sought after modern design ideas that everyone wants in their hub of the home.
In recent research one in 20 of us splurge more than £10,000 to make our kitchen look and feel fabulous. Many homeowners name their kitchen as the heart of the home and love to update it with the latest trends. 47% of us have already renovated our kitchen at least once in a lifetime or home, one in five have redone the kitchen twice and almost one in ten have gone for a fresh look three times. A lot of homeowners look at ways to add warmth and light to their kitchen aswell as modern and traditional technologies. Granite and Quartz worktops seem to be at the top of the list, followed by built-in appliances, and then the kitchen island. Other luxury trends include a boiling water tap, a glass box extenstion and an AGA.
"Londoners especially seem to be keen to invest in a glass box extension to add to their property".
I take a look at the 6 kitchen wish list trends that everyone seems to be wanting in the centre of the home.
1. Granite/ Quartz Worktops
Well what can I say you have come to the right place for your Granite and Quartz worktops. A little bit about ourselves…We provide the latest state of the art Granite and Quartz cut out from our Cad Cam, CNC precision machinary and Laser Tech Templating. We source our quality products directly from a select panel of manufactuers, producing a comprehensive variety that suits all tastes and requirements. These are readily available to be viewed at our showroom in Hertford and soon to be in Cambridge. We pride ourselves with our commitment to deliver a service that is second to none and the best products at the best possible prices.
Granite
Granite is a fantastic product that is suitable for use in any kitchen environment. It gives style, performance and comes in a variety of colours and patterns. There are two different finishing options for Granite worktops and these are: High-shine polished that brings out the beautiful colours and shine from the stone's natural crystals, and Honed- which is where the polished stone has been buffed to create a flat, low-sheen surface.
The main benefits of Granite:
Durable
Long lasting
Natural material
Heat, scratch and stain resistant
Low maintenance
Anti-bacterial properties
We source our Granite from all over the world including Italy, Spain and India. They are quality approved by us here at Rock and Co, with even members of our team visiting the factories where they are produced.
Take a look at some of our Granite colours- Absolute Black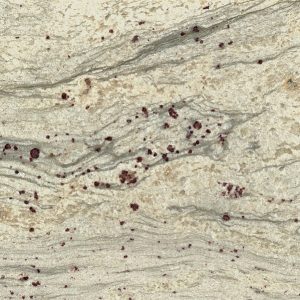 River White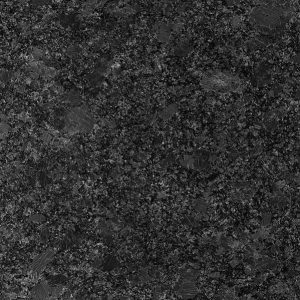 Steel Grey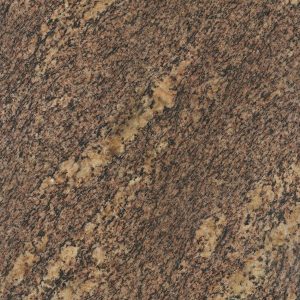 Amarillo Brasil
Granite Installations: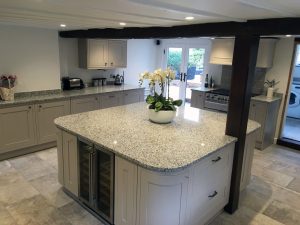 Champagne Aurora
Quartz
Quartz delivers a premium feel and appearance to any kitchen. Style and cost is very important when choosing a worktop and our Quartz worktops offer this. It is an engineered style stone that has approx 93% natural quartz, with the other 7% made up of fragments, pigments and resin to give the slab overall strength and consistent design.
The main benefits of Quartz:
Durable
Long lasting
Vast range of colours and styles
Scratch and stain resistant
Low maintenance
Anti-bacterial properties
Take a look at some of the Quartz colours-
Grigio Scuro Stella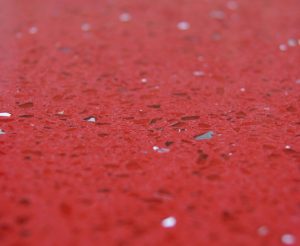 Rosso Stella
Quartz Installations: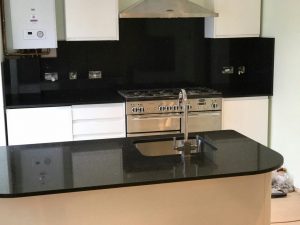 Nero Stella
2. Built- in Appliances
Built-in appliances are designed to offer a sleek and unobtrusive look that brings uniformity to your kitchen. They are wholly or partially housed in to a cavity behind a matching kitchen door that has been designed in to your kitchen. They make the most of your home and maximises space and efficency in the room.
Perfect for open plan living
Minimalist design
Cook's best friend
Easy to keep clean and tidy
Washing machines, tumble dryers and dishwasher's can be quieter behind an integral door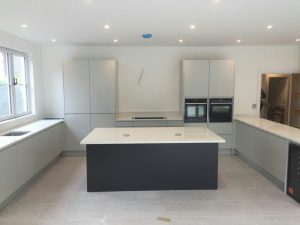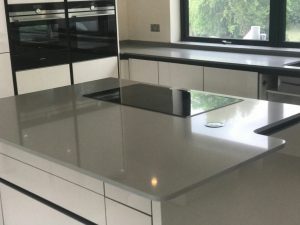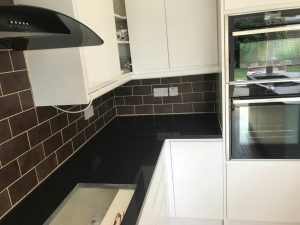 3. A Kitchen Island
The kitchen island is the perfect way to add functionality and storage to the kitchen, as well as extra worktop space. It has become an essential feature in the kitchen today, adding a multi-functional design in an open plan living space. It can be used to seperate the cooking zone from the dining room and a place to sit an informal meal.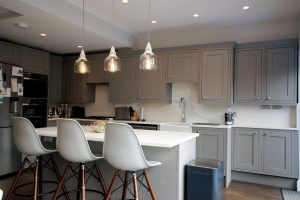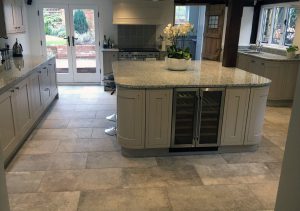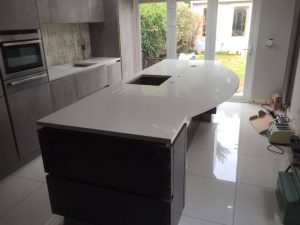 4. Boiling Water Tap
Rock and Co are authorised retailers for Quooker taps. We can supply the full range and complement that state of the art granite or quartz worktop. A boiling water tap is a must have in most kitchens today. It is a tap that immediately dispenses boiling hot water. It can be used for everyday tasks that happen in the kitchen like, cooking vegetables, making coffee, cooking pasta, making tea, cleaning pots and pans and sterilizing babies dummies.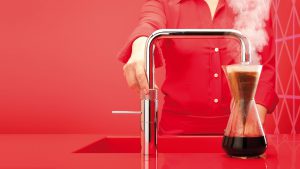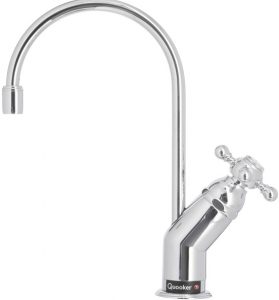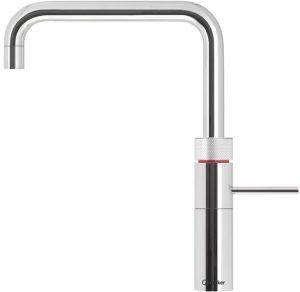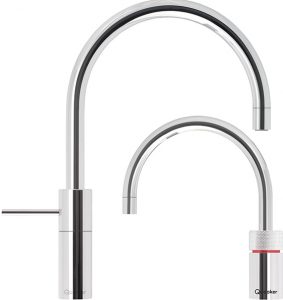 5. Glass Box Extension
A glass box extension is a futuristic addition to a building. It allows you to see the traditional build behind and brings more of your garden in to the internal space. It is made from structural glass units and glass beams. They increase the feeling of space in to the home, and your home becomes bathed in natural light.
6. AGA
An AGA can pretty much cook every style of cooking. It provides cakes lighter, roasts more succulant, steaks juicier and pizzas crispier. The AGA will become part of the family, it is made with a classic design, there's a colour to suit every kitchen and lifestyle, it is big and beautiful and is British hand made.