"Create a fun space from your favourite era, through a coloured palette and an iconic design choice!"
The word retro has been used since the 1960s. A retro style refers to new things that display characteristics of the past. It focuses on products, fashion and artistic styles produced since the Industrial Revolution of Modernity.
Many designs that are produced nowadays are of a style from the 1980s or 1990s. Lots of shops and factories are manufacturing quite a lot of retro style objects, as these are becoming increasingly popular- a new object in an old style. Just think about how the different fashions and styles have changed and then come back again.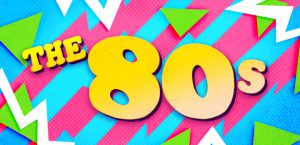 A retro chic kitchen adds an explosion of style and can be created from vintage ideas in a small or big kitchen. The perfect ingredients will create the funky retro style and will come together so beautifully, your guests will be wowed. Retro kitchen ideas can be implemented to any contemporary or traditional design. So if you are looking to create a contemporary or traditional style in your kitchen then the retro style will work in both, (a big thumb's up!). Primary colours are best suited to create a retro style, along with vintage decorations, elegant furniture and special light fixtures.
"Retro art" is a genre of pop art which was developed in the 1940s and 1950s. It is a great choice of art work to create a retro scheme. Think back to when Andy Warhol created the "Campbells's Soup", a perfect piece for your hub of the home. Add some pop art over the breakfast bar or create a gallery wall behind the kitchen table. Your personality will be shone through this decor. A white crisp wall is great to show off large retro art, you really can't do any better. Hang them or prop up to make the most of your space. They add lots of colour and a new meaning. You can also place a fave picture of your hero in your kitchen space created from pop art. Mine would be Marilyn Monroe!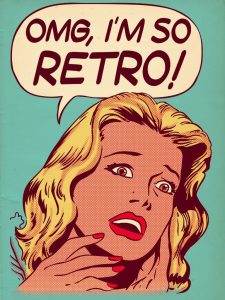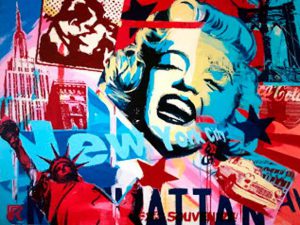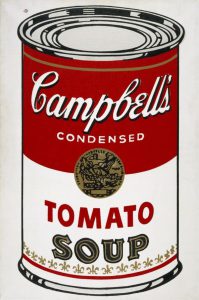 A decorative light will delight anyone who enters and adds quirkiness to the kitchen space, an ideal plan to finish your retro style. Hang pendant lighting above the breakfast bar or kitchen island for an instant glamour appeal. A perfect retro visual drama.
"Cheerful colours and playful patterns from the past will dominate the domestic scene, creating the perfect retro kitchen!"
Look back to the 1950s when bold turquioses and reds were a popular colour scheme. Mustard yellow and avocado green were a popular choice in the sixties. Incorporate these colours in to your new style and create the perfect trending #retro kitchen. Look back at the era you want to re-create in your kitchen and choose the perfect pin pointing colour.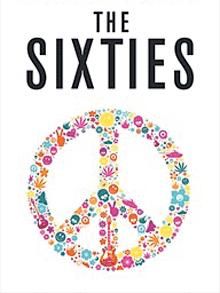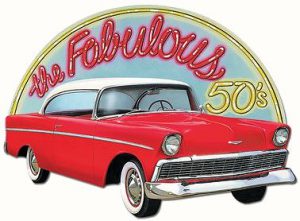 White, ivory and beige are a good choice for the cabinetry colour. Add a pop of colour to the walls, floor and accessories to make the features stand out and to achieve the most exciting vintage look from the past.
Checkerboard floors will give you the feeling of an American diner. Who doesn't love an American diner effect? Black and white is the most common choice for a checkerboard floor, adding class and style. Add bold red bar stools to the breakfast bar, milkshake machines and mixers on top of the perfect granite/quartz for a true retro vibe. You really will feel like you are in America.
Throwback appliances such as a SMEG fridge is an ideal finish to your retro style. They are available in many different colours from a white, to a red, to a stripe, to a black, to even a union jack! They will certainly add a pop of brightness to the retro charm. Stainless steel appliances are also a great finish to create the perfect style you are after.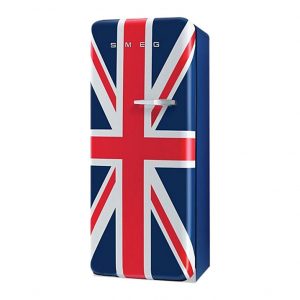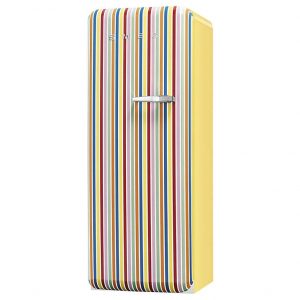 Create a fabulous diner for your retro style kitchen with a kidney-shaped kitchen bar. This additional worktop allows the family to prepare the family meals together, as well as provides space for an informal meal. Retro stools will add class and create a main feature in the kitchen. How about choosing our "Rosso Stella" for the top of the breakfast bar. This will add contrast to the colour pallette, as well as a perfect bright bold ingredient to the retro style. The "Rosso Stella" is a red style quartz with beautiful small mirror pieces throughout. It is daring and out there, as well as an instant glamour appeal! Take a look below at how it works in one of our customers kitchens.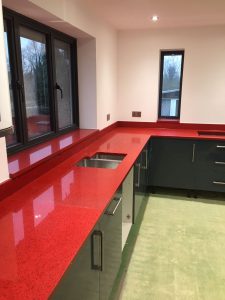 Printed wallpapers are a style that will never go out of fashion. They were all the rage in the fifties and look great now in the 21st century. They can add personality and character to the kitchen space, and create the different zones and moods in an open-plan room.
"Create a relaxed retro look with freestanding furniture. Combine vintage pieces to the retro style with butler style sinks and generous butcher blocks."

Have fun!!!!