"The NEFF microwave is the faster way to tastier dishes!"
The range of NEFF microwaves allow you to create your tasty dishes with convenience and great taste that's full of flavour. Microwaves are ideal when one of the dishes of a full course meal has to be prepared that little bit faster, so it can go all be put together on the dinner table, and there's a plus with these microwaves… there is one to suit every need.
NEFF has the Microwave Oven and the Compact Microwave in their range of appliances, and in this blog I will talk about the different models, and how they will suit into your lifestyle and hub of the home.
Microwave Oven- A powerful double-act…
The microwave oven is perfect for a smaller kitchen, as the oven has an integrated microwave in it, meaning the oven is combined with strengths like roasting or baking with the advantages of a microwave, an appliance that is all in one and does not take up much space. It's a neat, sleek design that just looks like a conventional oven on the outside, with all the functions you need and a three shelf oven inside. Ideal to match with a beautiful Quartz worktop from us.
You get to Sunday and you need that frozen lamb joint, and you are a bit short of time, defrost the lamb using the technology within the microwave oven, you will have a perfect delicious roast lamb dinner for your guests on Sunday.
The oven is installed with lots of magic so once you have added all of the herbs and spices to your dish, let the oven take over and the flavours infuse. There is a FullTouchControl function that helps you choose the right time and temperature via the TFT display.
These particular ovens have the power and technology to heat soups, defrost, bake bread, or prepare a roast that's crisp on the outside and tender on the inside. Now that's what I'm talking about. Thanks to the VarioSteam and InnoWave technology also within this bit of kit, your cooking results will be A class.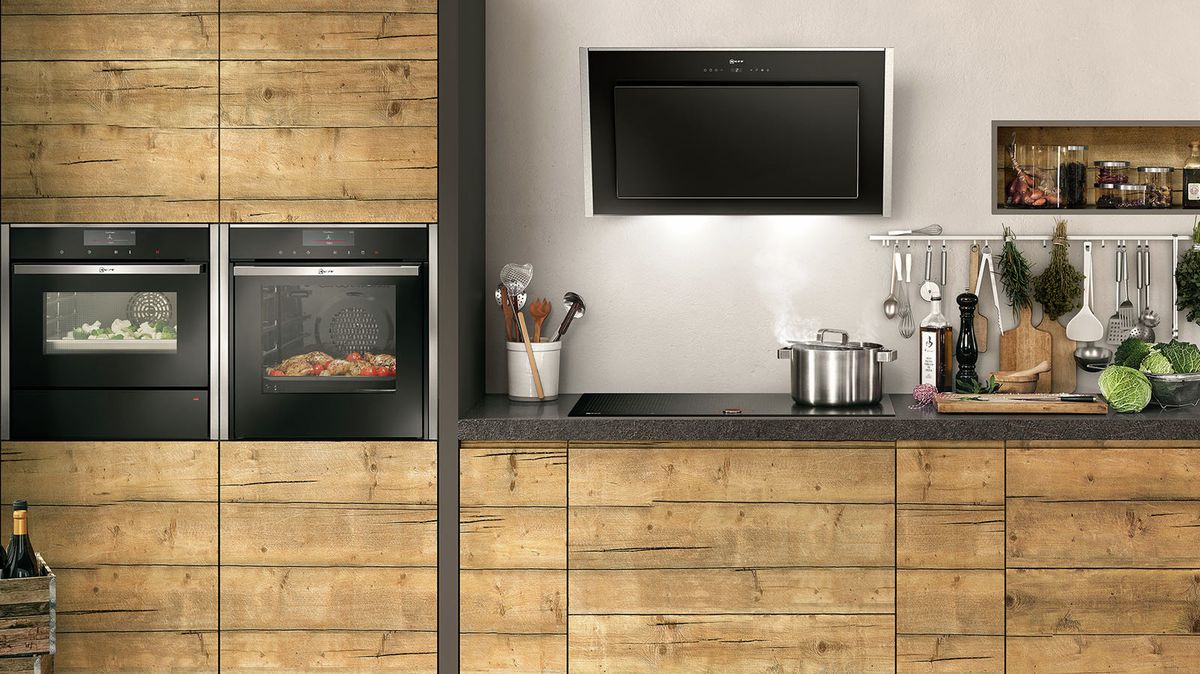 Compact Microwave- built-in and streamlined for deliciousness…
The NEFF built-in microwaves are a great way to introduce convenience into the hub of the home. Great when time is of the essence, like when you want to defrost that homemade soup or stew for a quick dinner. They fit seamlessly into the cabinetry and those chosen Quartz worktops will work wonders with these state of the art appliance. NEFF build their appliances to make life hassle free, and these microwaves do just that. Their are lots of models within the range and depending on what one you choose, you will enjoy handy automatic functions that suggest cooking times, a full-touch TFT display, or a memory function that allows you to select your favourite settings with just one touch of a button. Selected microwaves also feature a grill, so you can finish off that tempting lasagne with a layer of beautifully golden cheese.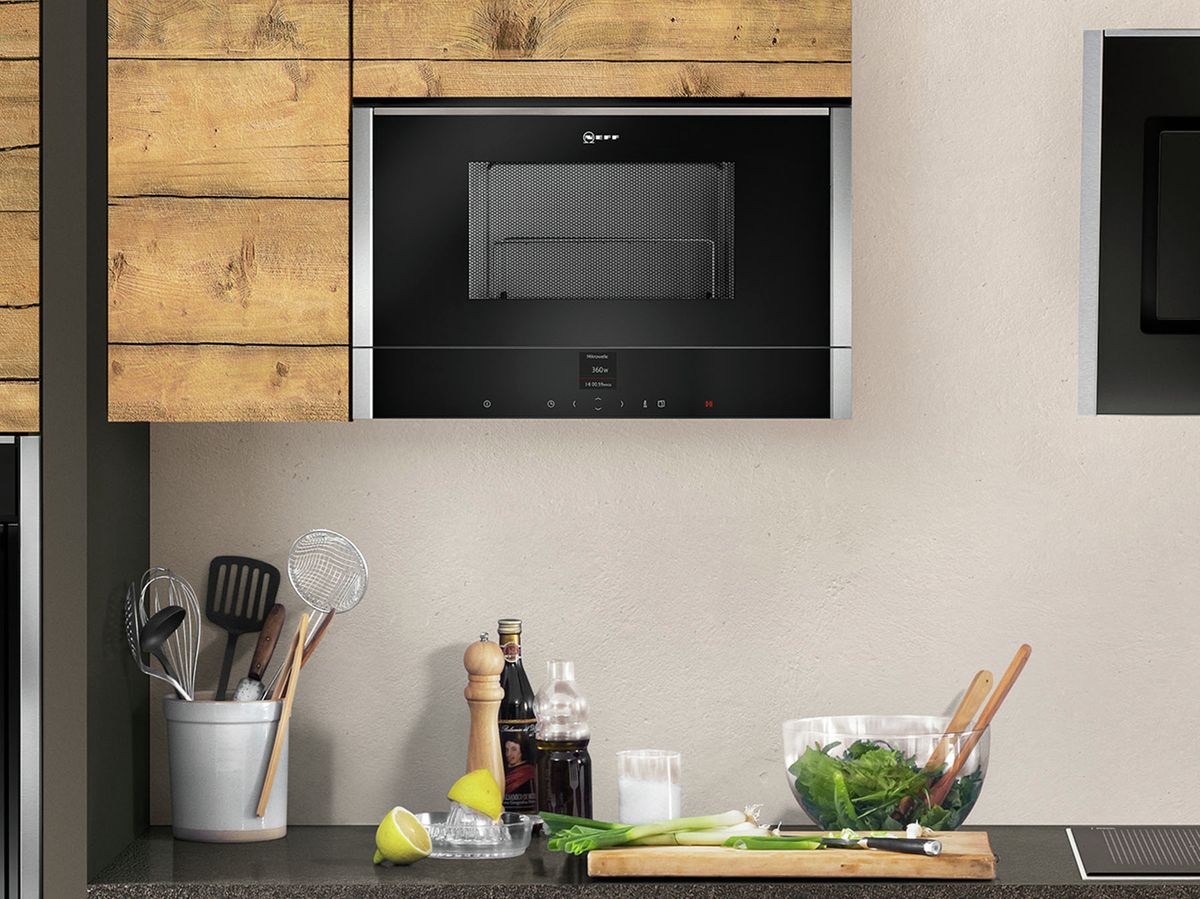 Some of the NEFF microwave range that's available…
NEFFH11WE60N0G Built-in Solo Microwave – Stainless Steel, on sale at Currys £349.00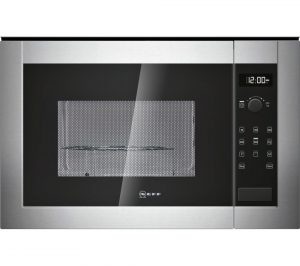 NEFFH12GE60N0G Built-in Microwave with Grill – Stainless Steel, on sale at Currys £404.00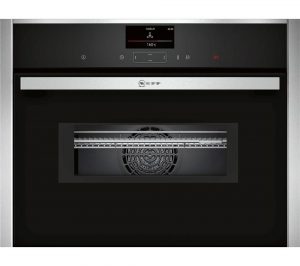 NEFFC17MS32N0B Built-in Combination Microwave – Black, on sale at Currys £1,033.00