"We all want to boost our home's value, so take a read of this article to show you how it can be done"
In this blog I want to be able to show you how to design your kitchen so it adds value to your property. A kitchen is the hub of the home and can be used as a perfect mix of stylish and functional. If you know that you might not be staying in your current property forever you may want to consider how much potential value your kitchen makeover will add to your home. Obviously the taste is down to your preference and don't forget that it's yours for now or for the forseeable future (you might not even be moving but you want to add value).
"Make your kitchen the dream it really can be"
You need to choose a style that suits the room…
This is one of the most important parts of when it comes to designing your kitchen. You need to make sure that it fits in with the size, shape and style of the room. You may be into ultra modern mod cons, but if you have a period style house then it won't look right. Keep it complementary and your on to a winner. A modern kitchen will complement a state of the art home and a traditional kitchen will complement a period, country style home.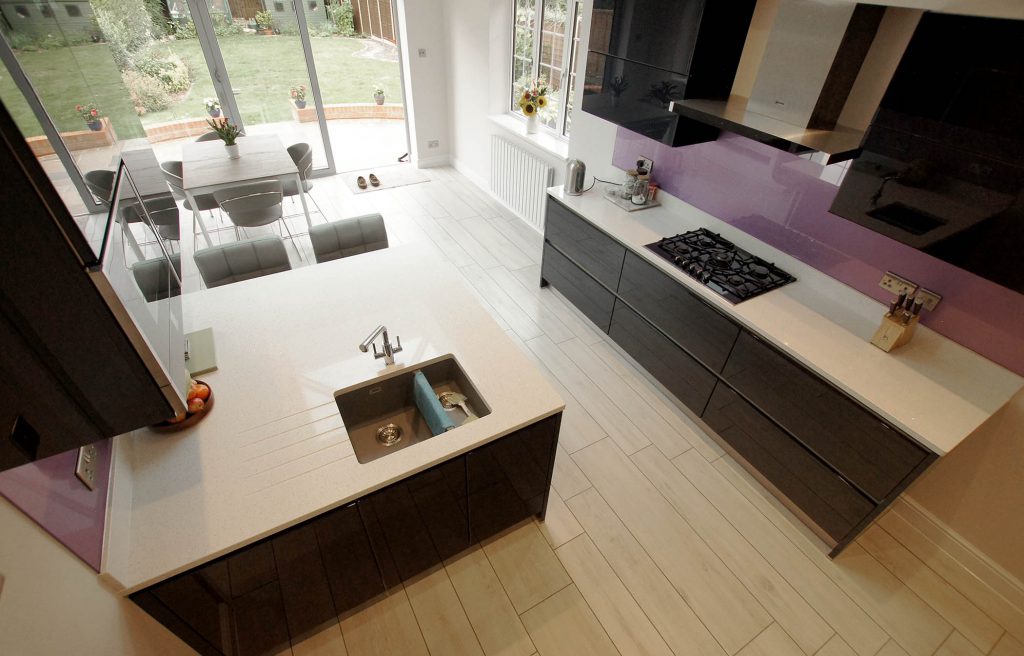 Choose and decide on the most functional layout for your space…
The kitchen designer will really come in handy at this stage of the process. A multi-functional kitchen is the way of living today, so you want to be able to move from appliance to appliance at ease and minimal effort. You need to have as much counter space as possible to create them tasty dishes and to be able to prep, wash and clean. The kitchen designer has lots of experience in this so don't be afraid you are in good hands.
Think about your budget, set a budget…
When it comes to thinking of what sort of kitchen you are going to go for, it's always a good idea to know roughly what the value of your property is. You don't want to purchase a cheap kitchen for example from IKEA if your house is worth £500k plus, as wouldn't you agree it would just look awful. On the other hand if your property has a lower value, you don't want to over do on the spend in your kitchen, as this would be an installation you wouldn't be able to recoup. Be realistic on your budget and focus on them pound signs.
Neutral colours are the way forward…
Come on we all know that neutral colours go with practically anything. They can liven up a space and make it appear bigger even if the kitchen is small.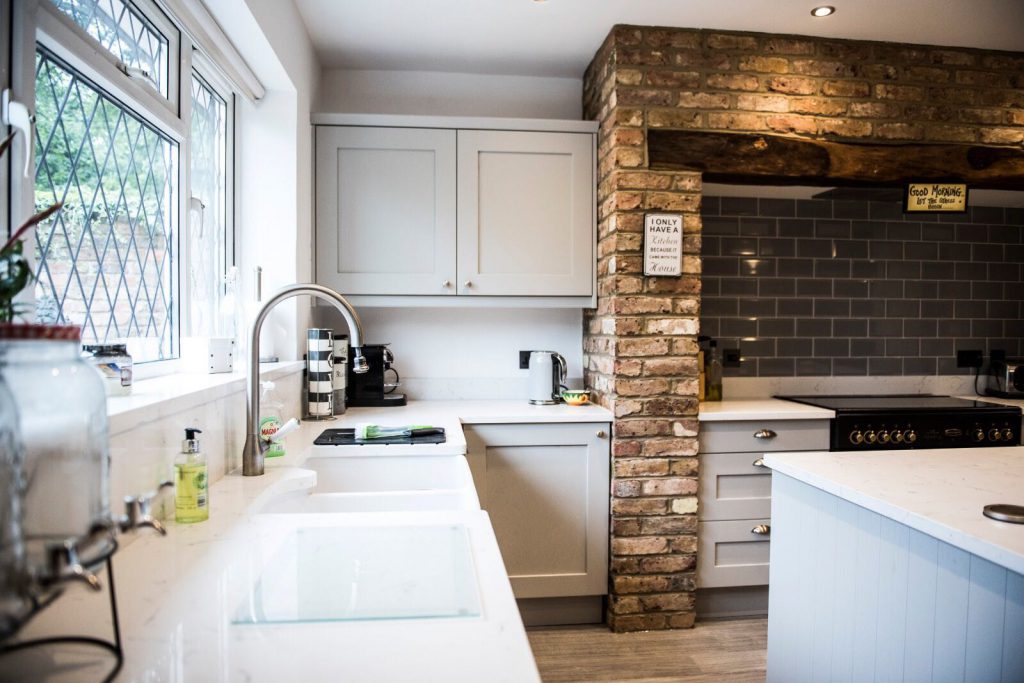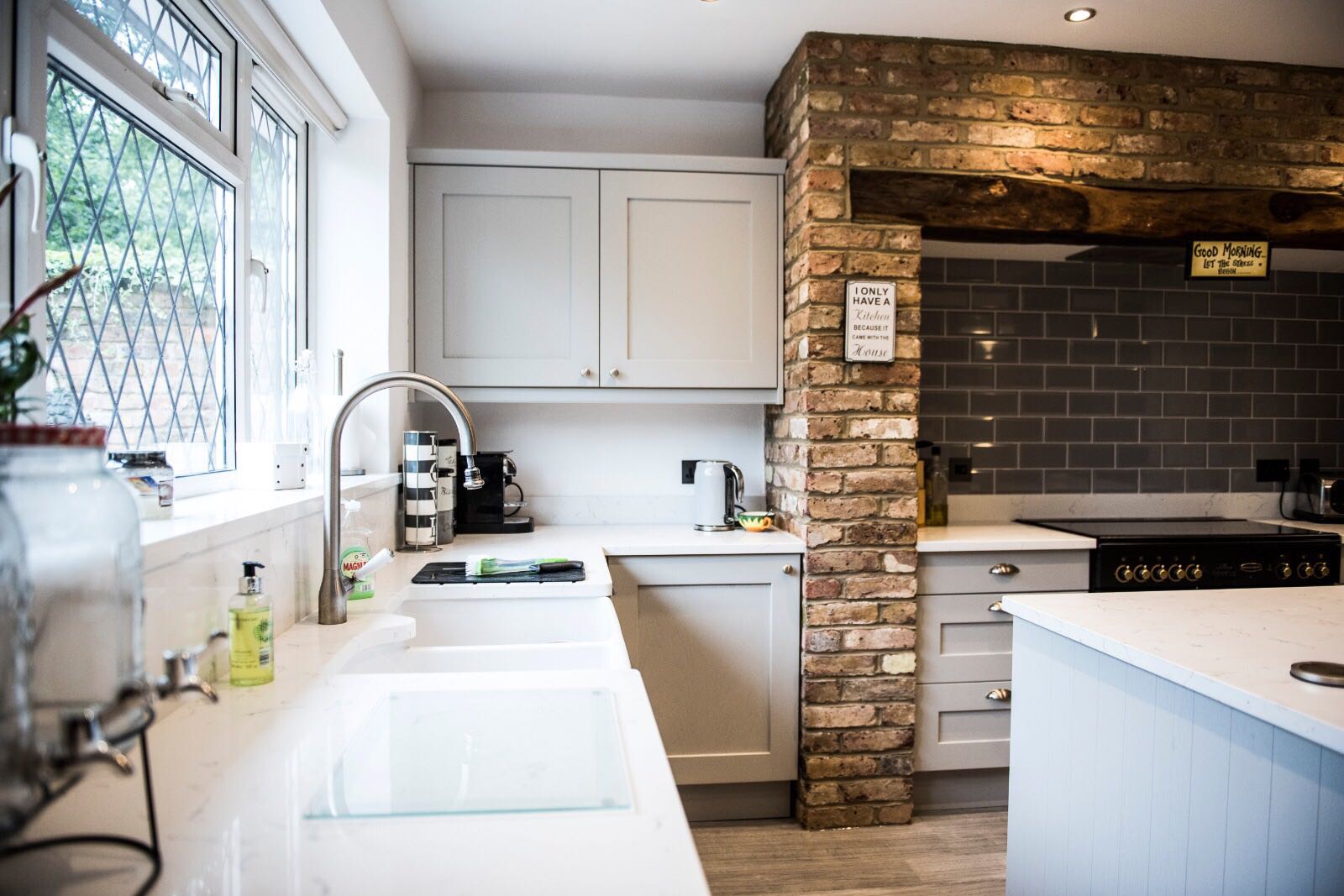 Install modern appliances…
Recognisable appliance brands are the must in newly renovated kitchens, due to knowing that they won't need to be replaced anytime soon. It offers peace of mind too.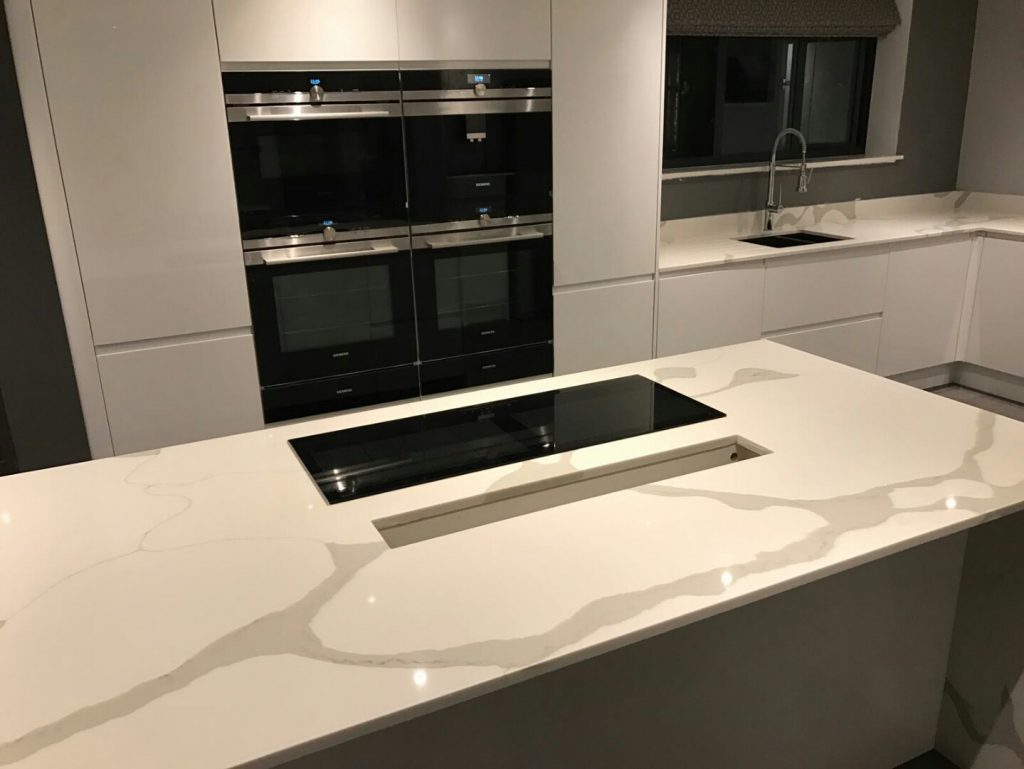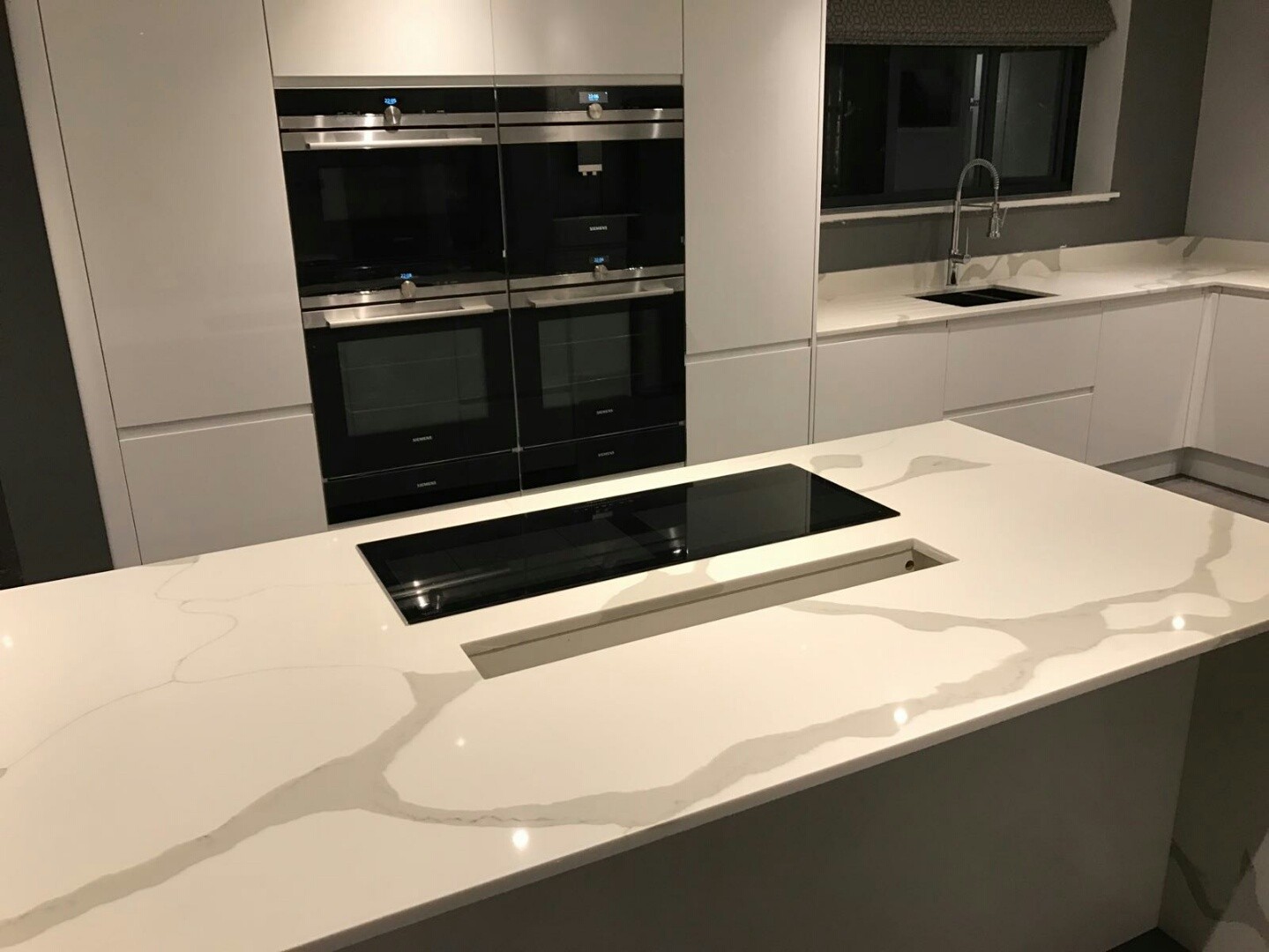 Go green…
Look for energy efficient appliances, keep the running costs down in your home. We all want to save here and there. Fridges and freezers on the market today are A+++ rated which are worth investing in.
Purchase the perfect lighting…
One of the main design processes along the way of a new kitchen renovation is the lighting. Lighting in a kitchen is very important as you need the perfect lighting. Ambience, task and accent lighting. Flood the kitchen with as much natural light as you can to make the kitchen appear bigger and brighter.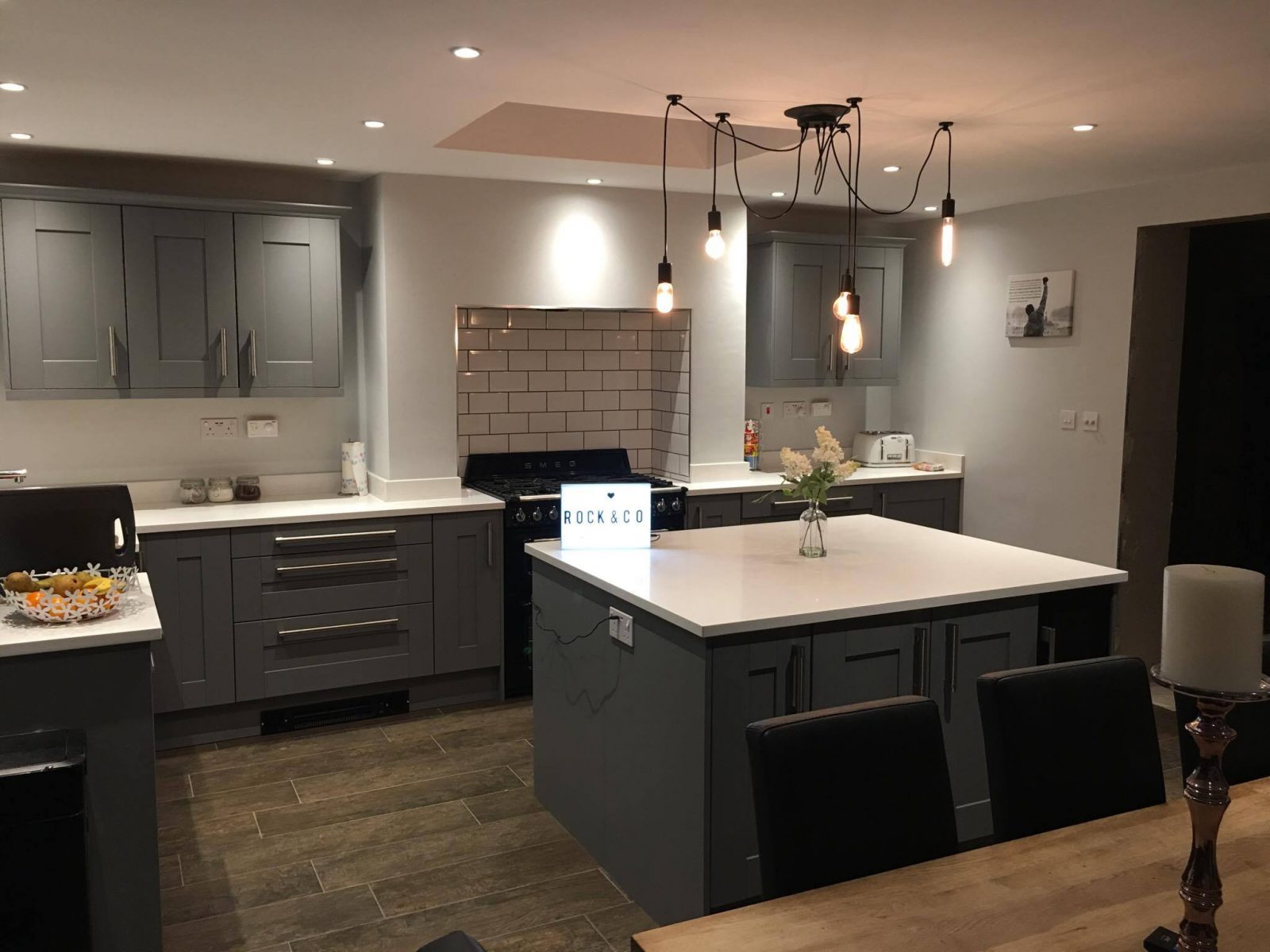 Invest in luxury features…
Think about where you can add luxury to your hub of the home… Of course your worktops and you have come to the right place. Add a Granite or Quartz piece to your cabinetry to create a a feature that will impress everyone who enters aswell as provide the ideal multi-functional kitchen for all the family.
Show it off…
Dress the space and away you go.