I look in to the world of showbiz kitchens, where many celebrities styles are so different. Whether they are in London or the other side of the world I love to look at how the other half live in their stylish homes. (Many probably don't even know where their kitchen utensils are.) The kitchens of stylish stars can be as creative as their famous owners, and I feel that you can incorporate their ideas in to your very own kitchens with the help of their ideas. You may have a favourite celebrity crush? You will become very hungry when looking at these top notch kitchens, for a luxourious and stylish style beyond words. I certainly have!
Kardashians- Kim and Kayne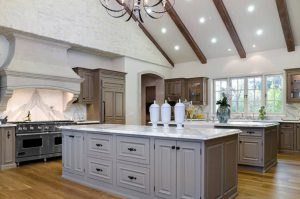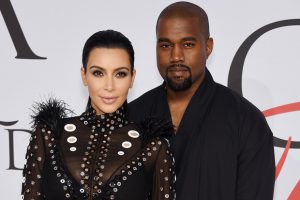 Their kitchen is quite understated for the people they are, considering their flashy and over the top style. The kitchen is very simple, yet very elegant, a true French style kitchen. If you watch KUWTK then you would of seen them tearing it up and starting again.
Lady GaGa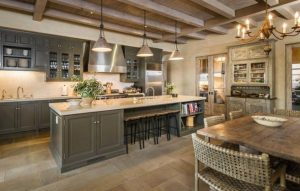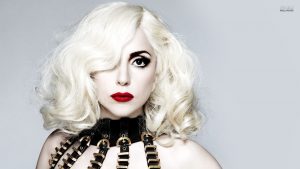 Lady GaGa's kitchen is situated in Malibu with a European style kitchen. It is the perfect place for her little monsters to enjoy their dinner around the exposed beams and high ceilings with a rustic finish. It offers a large open space with lots of seating areas.
J Lo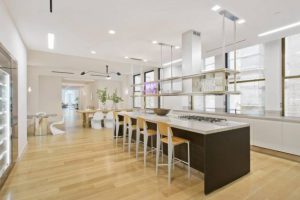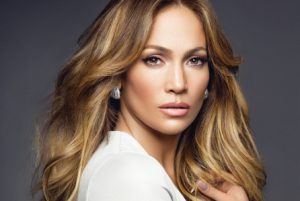 Jennifer Lopez's chic modern kitchen is situated in New York. We love how the different areas are zoned in to an open plan space, as well as matching home furnishings. The glamourous lights certainly show off J Lo's personality to a tee.
Sir Elton John and David Furnish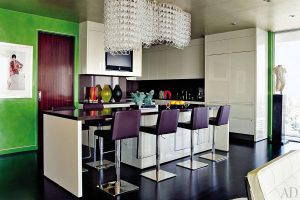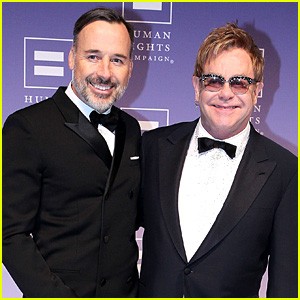 Their kitchen is in LA, and their very vibrant and bold colours go certainly well with a LA lifestyle. A 1969 crystal chandelier is hung above the kitchen island, offering a statement piece in their very daring kitchen.
Sting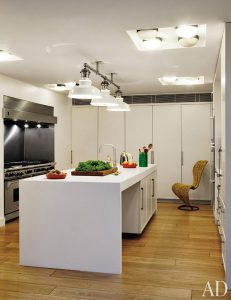 Sting's early 18th century town house is situated in the heart of London. The kitchen is on the ground floor, with a very high ceiling. The flooring and chair offer organic elements to this beautiful style, with lots of additional lighting for perfect task and ambient lighting.
Will and Jada Pinkett Smith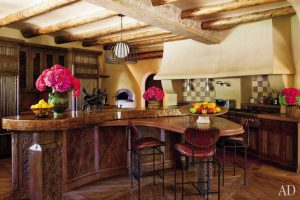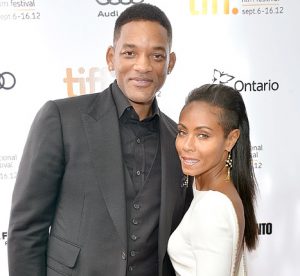 Their kitchen features lots of exposed beams and cabinetry fashioned from the 19th century. It has an overall rustic appearance with brightly coloured accessories for a true LA home. We did say LA was full of bold and vibrant colours.
Gerard Butler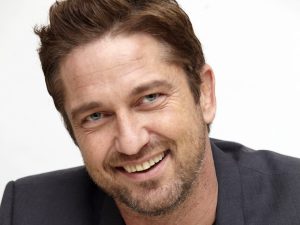 Gerard's kitchen looks like it should be in a medieval castle, with it's colour theme. It consists of lots of modern appliances as well as a crystal chandelier. Gerard describes his kitchen as a "bohemian old-world rustic château with a taste of baroque."
Renee Zellweger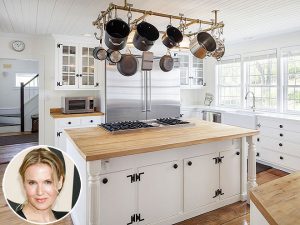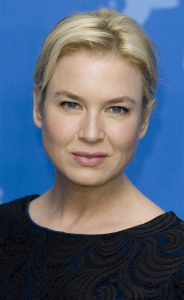 Renee has created a traditional style kitchen with white cabinetry in her spacious cooking area. Pots and pans hang above the kitchen island to provide more space in the cupboards, and creates a central focal point.
Sharon and Ozzy Osbourne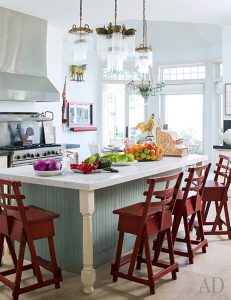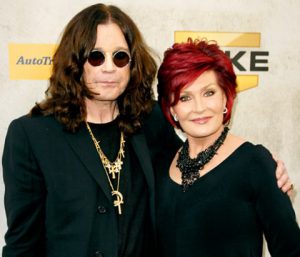 Sharon and Ozzy have created a comfortable country style kitchen in California. Sharon rules the roost when it comes to decor, and comfort is at the heart of everthing she does.
Anne Hathaway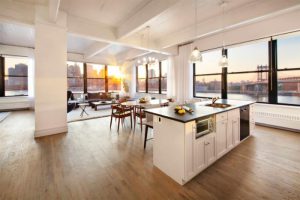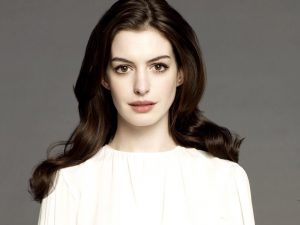 Just look at those views from Anne's kitchen! Situated in Brooklyn with a minimalistic look, and a perfect open plan space to inhale them beautiful views while relaxing in those comfy chairs.
Ralph Lauren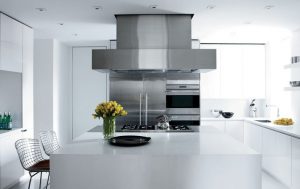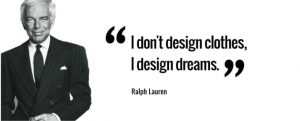 Ralph Lauren's kitchen in Manhattan is as stylish as his fashion designs. The clean lines featuring the crisp white and stainless steel set out a contemporary yet modern design.
Cameron Diaz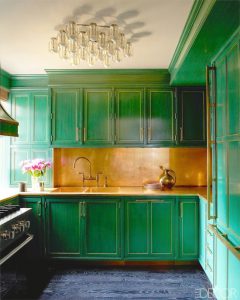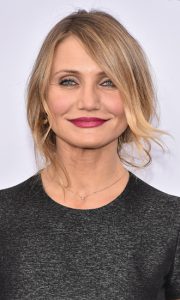 This is Cameron's favourite place to hang out in the day when she is not away filming. The green cabinetry is simply stunning in this traditional kitchen, situated in the heart of Manhattan.
Courtney Cox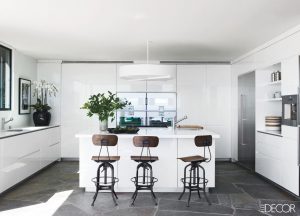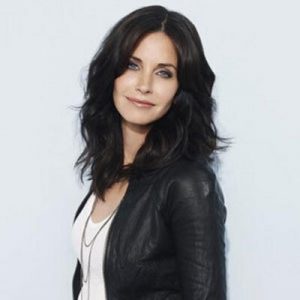 This simply stunning kitchen is situated in Malibu over looking the sea. Courtney has gone for a white crisp look with vintage barstools. The kitchen offers lots of space as well as natural lighting, a perfect place to cook a delicious recipe and enjoy the sunset.
I hope I have not made you at all jealous, but I have made myself extremely jealous with these celebrity kitchens!