"Monochrome- a fancy term for Black and White"
Black and white is a fabulous style trend for a kitchen design. It is popular and fashionable and never dated. If in the right combination the white and black can certainly make a smaller space feel larger. Whether you favour a traditional or more modern look, monochrome is a palette that works perfectly both ways. I love this, as it is a classic duo that's timeless.
Tip – When designing your monochrome look, go for more a prominent colour, rather than an equal balance, to detain from that checkerboard feel.
The easiest choice is a white kitchen as you will see more light enter the room as it will feel brighter and open the space up. A sharp, white, fine line kitchen will look effortless complimented with a black worktop and splashback. How about looking at our Cosmico Nero quartz. It is a very popular black style quartz with elegant mirror pieces throughout. There is also the Nero Stella quartz. Again, a very popular style quartz that is black, with an outstanding mirror effect throughout. Both will give off a luxurious feel to any kitchen design, as well as the perfect monochrome tempo you are after. Add an accent of black and dark gradient accessories, appliances and tiles to achieve a modern look. Add a black range cooker against white cabinetry, and a checkerboard floor for a country ambience.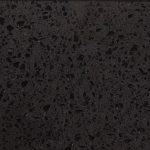 Cosmico Nero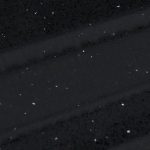 Nero Stella
If you feel daring enough for darker and bolder colours opt for a black kitchen. Sometimes they are trickier to put together, however it is an unusual sophisticated style for your kitchen and you may just love it. Mix up the dark and bold colours with texture and accessories. For a lot of depth in a dark kitchen add a dark glamorous worktop, like our Nero De Lusso style quartz. It is a new dark coloured quartz to our range which was only launched this year in February. It features a black backdrop with small glitter sparkles throughout. It is sure to give you a first class appearance. One of our customers loved it so much they wrote a review on it saying "I wasnt able to find a black quartz like this anywhere else, it has enough glitz and glamour for me and it works wonders with my gloss white kitchen". You could also opt for a white worktop such as our Bianco De Lusso style quartz. It is our most popular white style quartz that features a white backdrop broken up with small grey flecks and diamante sparkles. Perfect to add glitz and glamour to your dark, bold colour scheme. When the light hits it, the sparkle will shine! This was loved so much by one of our other customers they wrote a review on it… "Rock and co installed our Bianco De Lusso in July 2016. It looks as good as the day it was installed. Rock and co were quick to visit us in Stevenage to do their laser template which was very impressive Jake was very polite and offered some good advice. Anthony in sales wasn't pushy at all and gave us time to consider our options. Thanks Rock and co we are now the envy of all our friends…"

Nero De Lusso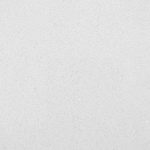 Bianco De Lusso
If you don't want to limit yourself to a black and white monochrome feel, oak and walnut features bring variation and warmth to any kitchen style.
We want you to be able to get some inspiration from us here at Rock & Co, so why not take a look at some of our customers kitchens using our worktops in their monochrome theme "hub of the homes".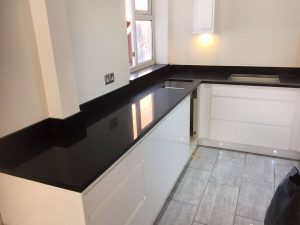 The popular Nero Stella has been installed into this monochrome kitchen. The white high gloss cabinets compliment the sparkly black worktops, giving off a fantastic modern style kitchen.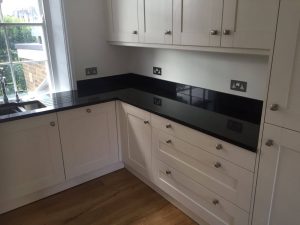 The Cosmico Nero has been installed in to this traditional style kitchen. It is a traditional style quartz aswell as the style of cabinetry, offering a contemporary look with a twist.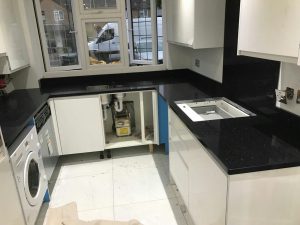 The Nero Stella has been installed in to this modern style kitchen, with the flush gloss cabinetry. The space is small, but this does not matter as, with the colour scheme the customer has gone for, it has opened up the space better than ever, adding more light and ambience throughout.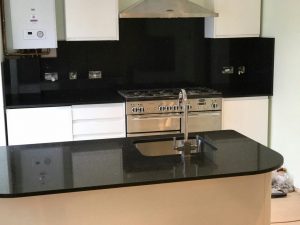 This is another kitchen with the Nero Stella installed. Seems like it is a very popular choice for a monochrome design. The range oven looks amazing in the middle of this modern style kitchen. The contrast is just fantastic.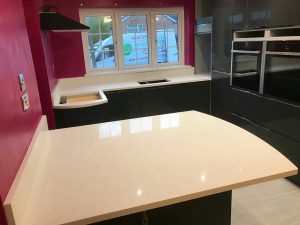 The Bianco Stella has been installed in to this hub of the home. A perfect contrast against the dark bold cabinetry, and the customer has even given the walls a lack of red paint. A bold, daring choice that works so well!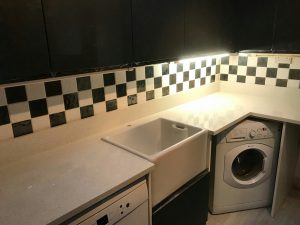 This utility room has the Bianco Stella installed in it. The customer has gone for a monochrome theme in the utility room. It is a traditional style room with the checkerboard tiles and the black and white theme.