"Experience the house of the future, today!"
Computer technology is becoming more prevalent in our daily lives, and many people are about the latest technology in their homes, cars and hands, and we here at Rock & Co have researched the most perfect smart appliances and additional features for your kitchen, as well as controlling them with a touch of a button from your smart phone or tablet, with their amazing apps.
"Schedule household chores to suit, with smartphone control!"
Is smart technology right for you?
Smart appliances make your life a little easier, they are more energy efficient and they do provide you with a greater piece of mind and control of your home, so they are definately one to think about. With top leading manufacturers creating brains with beauty, what's not to love?!
Below we have researched the most latest technology on today's market. We are sure you will find something you will love to invest in, into your perfect smart kitchen. If you are looking to make your kitchen a little futuristic, while helping to simplify and improve your cooking experience then read on!
Smart Refrigeration
Samsung Family Hub- a touchscreen fridge to organise the weekly shop, stream music, watch tv or create a calender for the whole family.

The Family Hub from Samsung is one of their latest designs, proving an example of it's innovation in the Interent of Thing (IOT) space. They have used technology to upgrade a central appliance in a home "transforming the communal kitchen experience for consumers in ways they will re-define how they view and use their refrigerator". With this new technology Samsung has taken a mundane purchase from a need to a want.
Benefits–
It allows you to see inside your refrigerator from anywhere via it's advanced cameras that capture images every time the door closes, so you always know what's inside and what is missing
It can help in throwing away out of date foods, with it's technology in sending out alerts
It can be linked to online grocery shopping and recipies
It features a large tablet-like interface on the front that's perfect to replace magnets and papers, and a family calender to remind you of important upcoming events!
Catch up on Social Media
The perfect way to entertain!
Price Tag/ Where to buy
John Lewis has the "Samsung RB38K7998S4 Family Hub Smart Freestanding Fridge Freezer, A++ Energy Rating, 60cm Wide, Stainless Steel" for sale at a price tag of £1,999.00. This is a standard width fridge freezer.
Samsung RF56K9540SR 550L Family Hub™ Multi-door Fridge Freezer in Stainless Steel, is for sale with Crampton and Moore at a price tag of £3,499.00.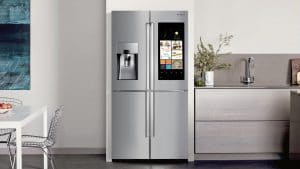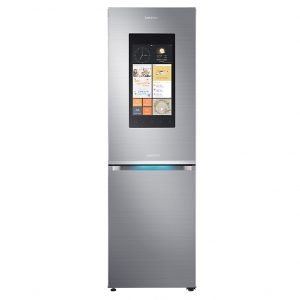 Smart Washing
The ultimate in laundry convenience!
Samsung Washine Machine– the smart control that has been designed in to the washing machine, lets you remotely control and monitor using the smartphone app. Wherever there is a wireless network, it can allow you to instantly start and pause your laundry, keep an eye on the cycle, and let you know when it's going to be finished.
Models:
Features–
Bubble Tech- better for the enviornment and bills. It mixes the air, water and detergent to create bubbles, that penetrate your clothes faster, helping you wash your clothes at a cooler temperature.
Add wash- forgotten items can be added to the wash, and extra softener. Open the perfect Addwash door to quickly drop in anything extra.
Powerful cleaning in less than an hour- the twin water supply fills the machine faster, and a clever spin speed rinse accelerates your cycle.
Intensive stain removal- add a 30 minute bubble soak to any wash, and let the unique ecobubble loosen them tough stains- giving an efficient clean every soak.
A quiet long lasting performance with a Digital Inverter Motor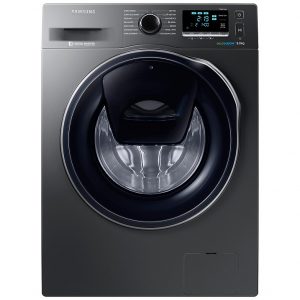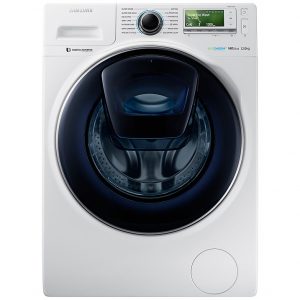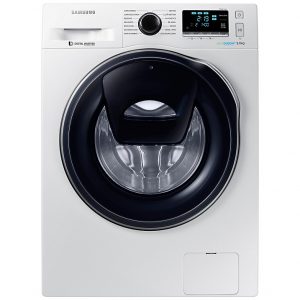 Smart Ovens
Use your phone or tablet to enable your home-connect oven and set the push notifications so your app gives you the best info to monitor cooking. Access recipies on the app, and save your favourites, so your oven has the right settings to start cooking.
Bosch CMG676BS6B Built-In Combination Microwave Single Oven with Home Connect, Brushed Steel, purchase from John Lewis with a price tag of £1,019.00.
Smart connectivity
Self-cleaning
Energy efficient
Simplistic Functionality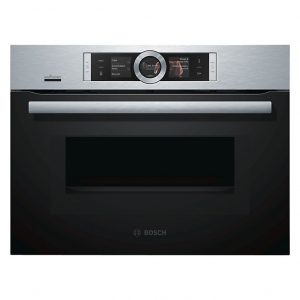 Bosch HBG6764B6B Built-In Single Oven with Home Connect, Black, purchase from John Lewis with a price tag of £1,059.00.
Smart connectivity
Digital Fascia
Pyrolytic Cleaning
Perfect bake sensor
13 heating methods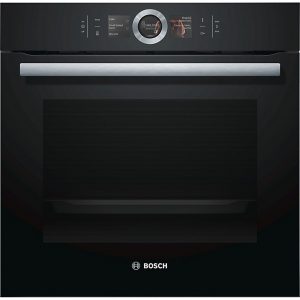 Bosch HRG6769S6B Built-In Single Oven with Home Connect, Brushed Steel, purchase from John Lewis with a price tag of £1,389.00.
Wireless control
Perfect Roast, Perfect Bake- perfect performance
Sleek touchscreen control
Eco efficiency
Self-cleaning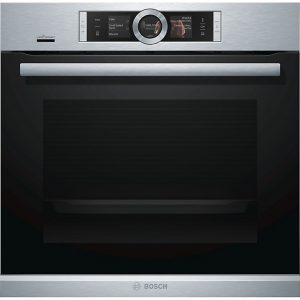 NV9900J Chef Collection Wi-Fi Oven with Vapour, 73 L, from Samsung with a price tag of £1,199.00
Professional taste and texture
Full touch control panel
Wi-Fi cooking control
Pre-programmed recipies
Silent soft closing door
Cook meat perfectly
Consistent temperature control- exactly how you want it, every time!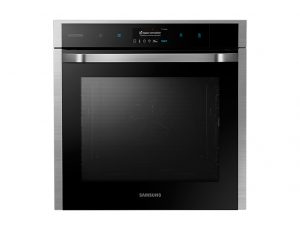 Smart Hob
Hoover HESD4 59cm Induction Hob – Black, purchase from Currys with a price tag of £499.99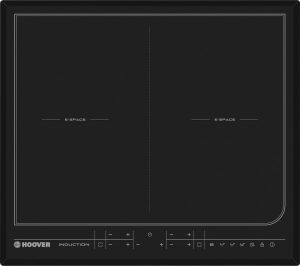 This smart hob allows you to keep an eye on your cooking without having to leave the sofa. The wizard app that is included with this hob lets you control it without being in the kitchen. Set the power level and timer all through the app. It also lets you track the energy usage to make sure your using it efficiently. The hob also has induction cooking technology where the cooking zones deliver precise and reliable heat. Pan detection technology ensures it only heats the area that is needed, and when the pan is removed, the glass surface immediately cools down.
Smart Cooker Hood
HOOVERHHV67SLXWIFI Smart Chimney Cooker Hood – Stainless Steel, purchase from Currys with a price tag of £479.99.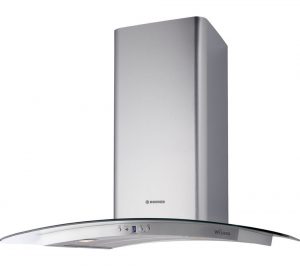 Experience the ease and flexibility of Wi-Fi connected cooking. Connect the cooker hood to your Wi-Fi network to easily operate it from anywhere. Set the extraction fan to come on just before you get home. Recieve notifications directly to your smartphone or tablet using the Wizard app. Keep your kitchen smelling fresh with the Wizard app that automatically detects the air quality in your kitchen. Going away on holiday? It is perfect to let people know you are home, by switching the cooker hood light on remotely, either immediately or on a timed basis.
Smart Coffee
Create a coffee on schedule when you are ready, and monitor when you need to purchase more capsules. Your busy morning's made easy!
Your phone can now make the perfect coffee thanks to the Nespresso Prodigio and Expert M500. They are the first bluetooth connected Nespresso machine on the market. Their additional benefits such as the capsule stock management, a scheduled brew function and the machine assistance and care, makes them the perfect smart coffee appliances in today's history.
NESPRESSO By Krups Prodigio XN410T40 Smart Coffee Machine – Black, purchase from Currys with a price tag of £129.99.
Create your coffee your way!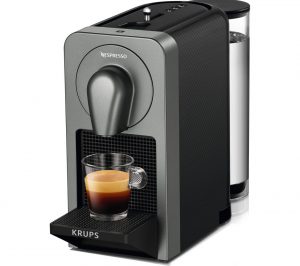 NESPRESSOby Magimix Expert M500 Smart Coffee Machine with Aeroccino – Arithrocite Grey, purchase from Currys with a price tag of £274.99.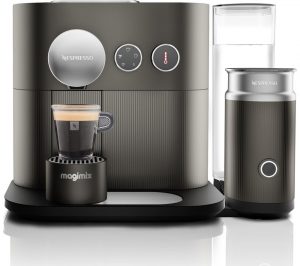 Smart Dishwashers
Bosch SMS88TI26E Freestanding Dishwasher with Home Connect, Silver, purchase from John Lewis with a price tag of £849.00.
This Bosch dishwasher develops an effortless lifestyle in the kitchen. It is highly effective thanks to it's automatic drying system, ultra-hygenic washing and energy consumption saving programmes, and the home connect, that allows you to connect your smart phone or tablet to the dishwasher. It also offers
Super slience technology
Aqua sensor technology
Smart Kettle
Sage by Heston Blumenthal the Smart Kettle, purchase from John Lewis with a price tag of £89.99.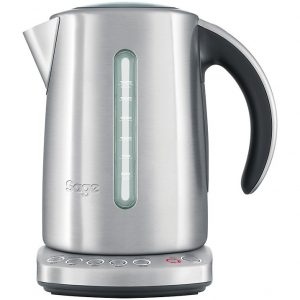 This smart kettle brings an elegant, high quality design and innovation to the table. It will revolutinise the way you drink you tea. This particular kettle allows you to choose the different temperatures with the different teas you drink for the perfect brew. It will even keep warm for 20 minutes after heating.
Smart Toaster
Sage by Heston Blumenthal the Smart Toast™ 4 Slice Toaster, Stainless Steel, purchase from John Lewis with a price tag of £152.99.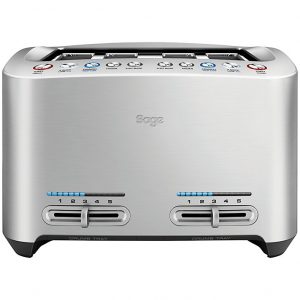 This toaster has a sleek design, that will integrate seamlessly in your kitchen. It will fit in to any decor, and it's complete range of functions let you toast anything from crumpets to fruit loaf.
Additional Features
a quick look allows you to show how your toast is browning
slot design- extra wide and deep for larger bread
Progress indicator- making a fry up? Want your toast ready in time? handy countdown display comes with this model to show you the amount time left before the perfect toast and breakfast on time!
Ready indicator- busy kitchen? an audible sound alert will let you know when your toast is ready
Lover of wine? Smart Wine Decanter
iFavine iSommelier PRO Smart Wine Decanter, Black, purchase from John Lewis with a price tag of £999.00.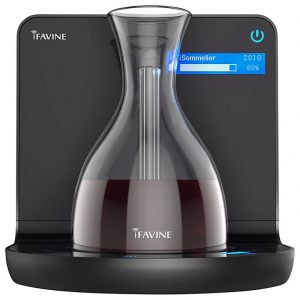 A revolutionary solution in traditional decanting. With a simple touch control, it helps you to achieve what usually take years, in just a few minutes.
Advanced tech
Consistent Quality
Smart Tech- allows you to programme your chosen wine and choose a mode to suit your appetite with one simple touch
Amazon Echo
Echo Dot, purchase from Amazon with a price tag of £44.99.
Play your fave music
Order takeaways from Just Eat
Voice-control your home
News and weather updates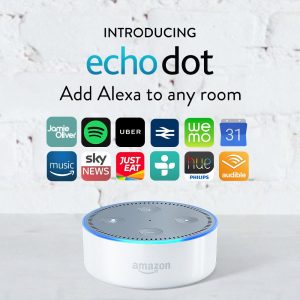 Smart Entertainment
It's always great to add home entertainment to the kitchen area. This additional feature will make the perfect room in the house for entertaining all through the day, and them special evenings. Stream your fave music with smart hubs and wireless speakers.
Start with one Sonos speaker and add them in one room at a time. The free app allows you to play your favourite tunes in every room, using your stored music, radio stations or streaming services.
Sonos PLAY:1 Smart Speaker, Black, purchase from John Lewis with a price tag of £189.00.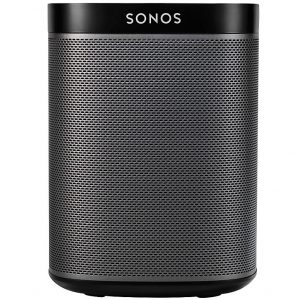 Click for additional home entertainment to purchase!
Smart Lighting
Philips Hue White and Colour Ambiance Wireless Lighting LED Colour Changing Light Bulb, 6.5W B39 E14 Small Edison Screw Bulb, Single, purchase from John Lewis with a price tag of £49.95.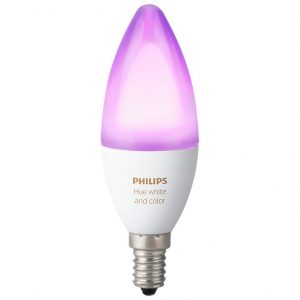 These lightbulbs can be tuned in to music and movies, to set the mood and work in harmony within your lifestyle, all from your smart device. You can set the mood to suit you with it's 16 million colour variations. They are also programmable with alarms, timers and alerts.
Smart Nest Protectors
Nest Protect, Smoke + Carbon Monoxide Alarm, Battery, purchase from John Lewis with a price tag of £99.00.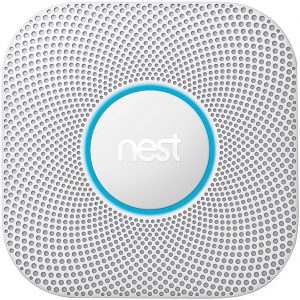 This amazing bit of kit can be silenced from your phone, and tests itself automatically. It can also tell you what's wrong and can even alert your phone.
Alarm updates wherever you are
Accurate detection
Sleep easy
Always be in the know
Smart Thermostat
Nest Learning Thermostat, 3rd Generation, Silver, purchase from John Lewis with a price tag of £199.00.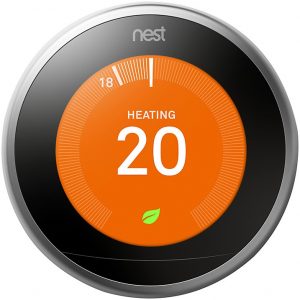 This model will slash your energy bills and boost your smart home credentials. This device gets to know you, and adjusts energy usage accordingly.
Moulds around your lifestyle
Sees you coming- lights up when you are near
Hot water control
Control with the Nest App
All these amazing smart features for the kitchen will look stunning next to that Granite or Quartz worktop from us at Rock & Co. Take a look at our truly great colours in the industry. You certainly will be able to find that one for you, and suit your personal mood!