South facing kitchens are a joy to decorate and if you have one, then lucky you.


They are full of warm light all day when the sun is shining, so any colour you choose will look great. Using pale tones maximises the feeling of light and space in south facing rooms, and soft blues are perfect to create a wonderfully watery sea-side look. For a warm and sophisticated feel, use a red based neutral colour. South facing kitchen welcome both warm and cool colour tones.
Bright Whites
A south facing kitchen with an all white decor, that includes fresh white quartz or granite from our range, and a light flooring creates a clean and bright kitchen look. For a south facing kitchen that receives a lot of warm light throughout the day, fewer colours, and those with cool understones will make a space feel larger and brighter. Choosing pale colours such as blue and green will create a fresh airy look.
Alternative to White and Contrasts to use in a South Facing Kitchen

You may want to opt for a paler shade such as grey on the cabinetry to offer a fresh alternative to white. Pale white kitchens can be teamed with a dark floor, and green or blue walls. You certainly do not have to opt for a pale colour, as you can create a contrast with a crisp white wall, and a dark colour on the cabinets and furniture with dark grey, purple or black. These tones have become popular in later years due to the stunning contrasts they create against a crisp white kitchen. They are perfect to work with in a south facing kitchen, as you will not loose the feel of space due to the light gain throughout the day.
Colours that have been picked to try on the walls with a South Facing Kitchen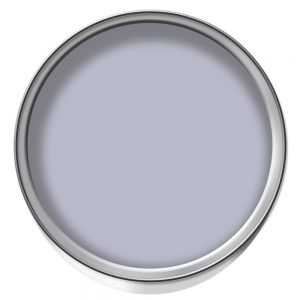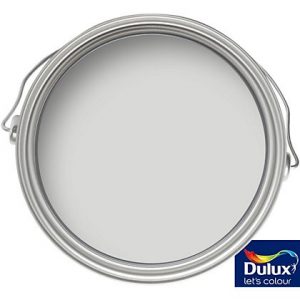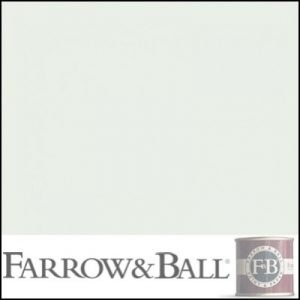 Warm undertones in a south facing kitchen
Warm undertones work well in a south facing kitchen, as well as cool undertones. To achieve a particularly warm and welcoming kitchen, opt for wall paint colours with warm undertones to create a sense of ambience, such as yellow- based colours or warm red-based colours. Gloss kitchen doors can produce a warmer kitchen feel, more so than a matt finish, as they will reflect the warm light recieved back across the kitchen onto other surfaces. Warm undertones will create your kitchen with a warm and sophisticated feel, and what better way to style this in your new entertaining area.
Having a south facing kitchen is great but can make it quite hot in them summer months, so maybe plan your kitchen work area out of direct sunlight, to make it that ultimate comfortable space!
At Rock & Co we have the most perfect granite and quartz work tops that will go great with your south facing kitchen. Take a look below to see how our customer's have teamed their worktops with their choice of wall colours. You may get an idea!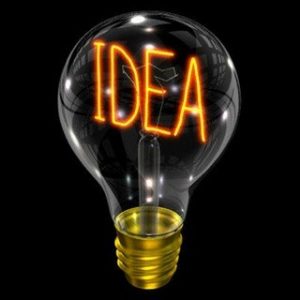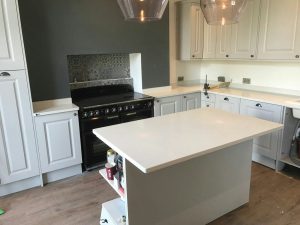 This kitchen to the left has been styled with our absolutely stunning Quartz which you won't be able to find anywhere else, the Bianco Carrina. The customer has opted for a light and airy design style, with a feature wall containing a dark taupe. The other walls have been painted a cream based neutral to make the feature wall stand out with them amazing patterned tiles. We think this kitchen works wonders!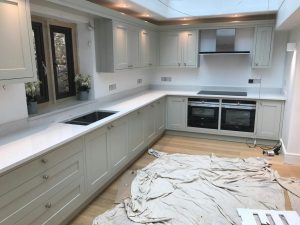 This fabulous kitchen is a large space, that consists of an L-shape kitchen. The Bianco Stella sits here in all it's glory! The customer has gone for a white on the walls with a beautiful and humble light sage/grey on the cabinetry. The upstands and window sill has been made out of the Bianco Stella too.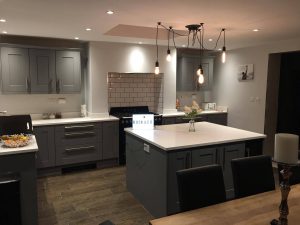 We love how the customer here has created dark and light colours bouncing off each other. The Bianco Marmo Suprema works wonders in this traditional style taupe kitchen, complete with upstands and island.