With our years of experience in producing Granite and Quartz worktops for domestic and trade customers, we have perfected our process from template to installation. We offer a true bespoke service.
We deliver on time, on budget and with minimum fuss.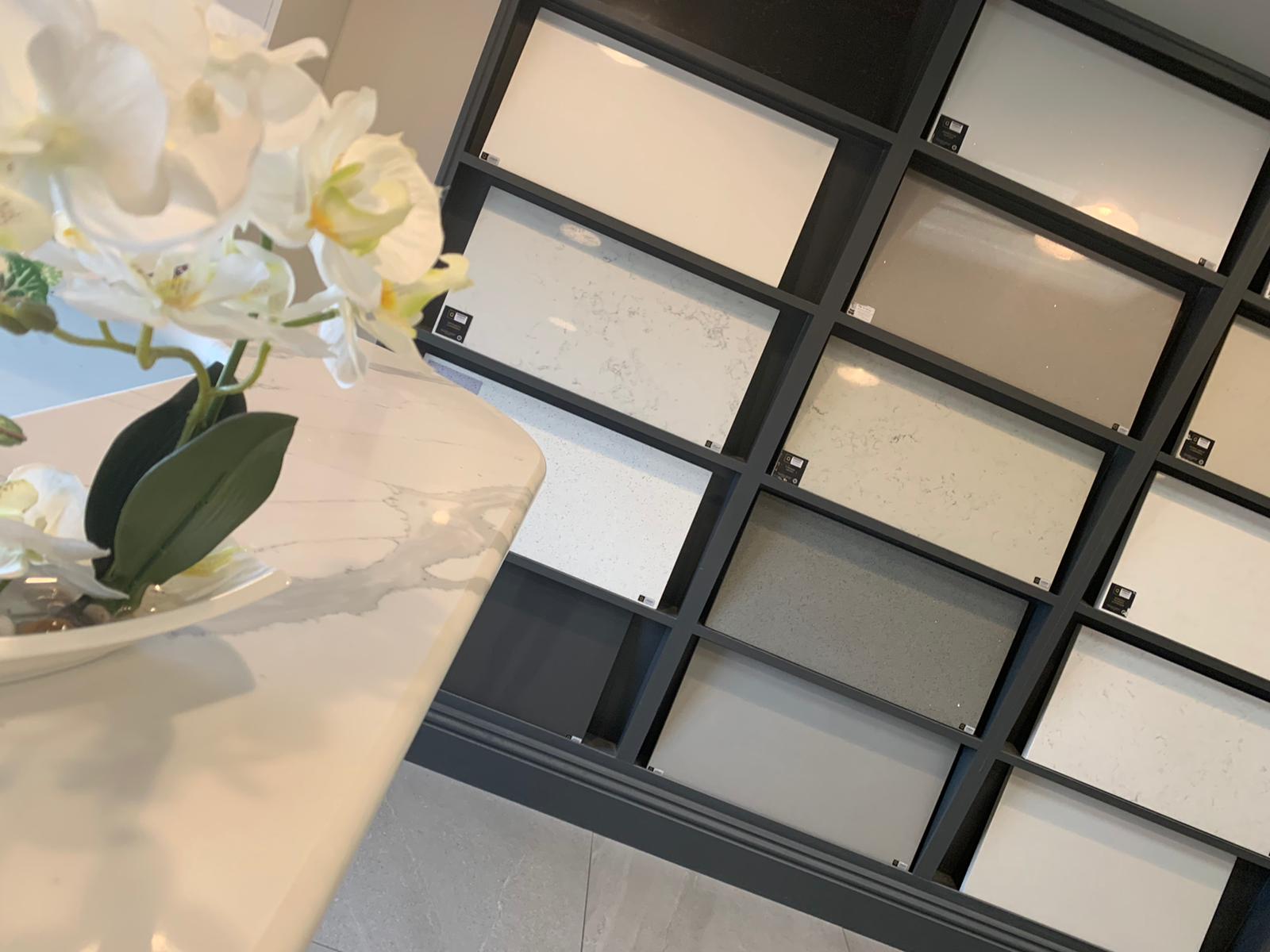 SALES, CONSULTATION AND DESIGN
 If you are ready to choose the perfect quartz worktop for your kitchen, we invite you to visit either of our showrooms where you will be offered a unique and personal experience.
With our state of the art design software, a full range of premium quartz slabs from all around the world, and friendly and expert consultants who are able to assist with every step of the process; its easy to see why so many customers choose us.
At Rock & Co, we have one of the most efficient design and templating processes in the industry.
We use specialist tools and equipment to quickly and accurately measure the required area or work from drawings that are provided to us.
Using a state-of-the-art laser templating system allows us to quickly and accurately gain exact measurements that can be imported into our design software, enabling our designers and sales team to work together seemlessly, driving down material usage and cost, all while minimising risk during installation.
With our express service, we can template, design and quote your new worktop in less than 48hrs, production ready designs can be submitted the same day too! (please enquire for current turnaround times)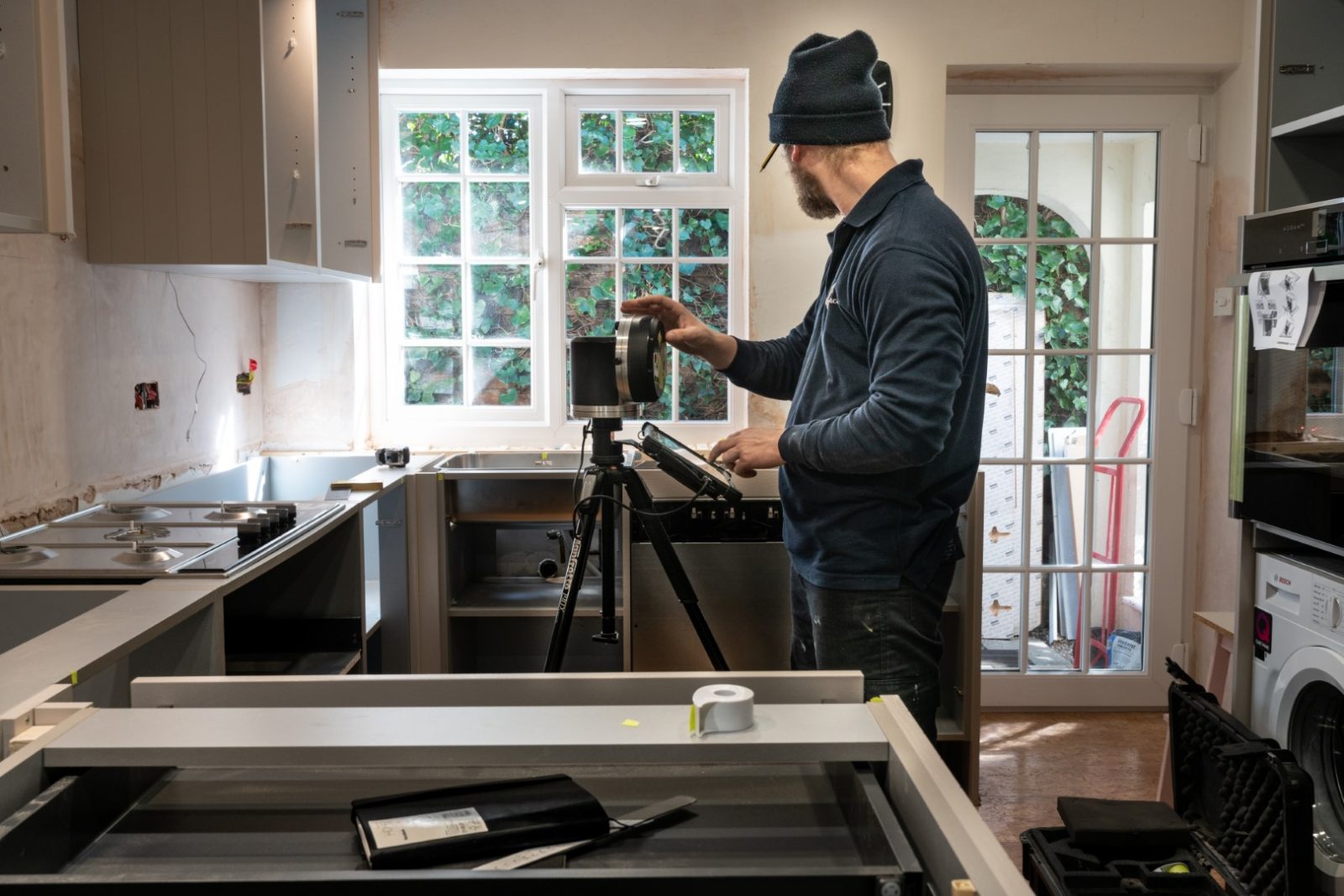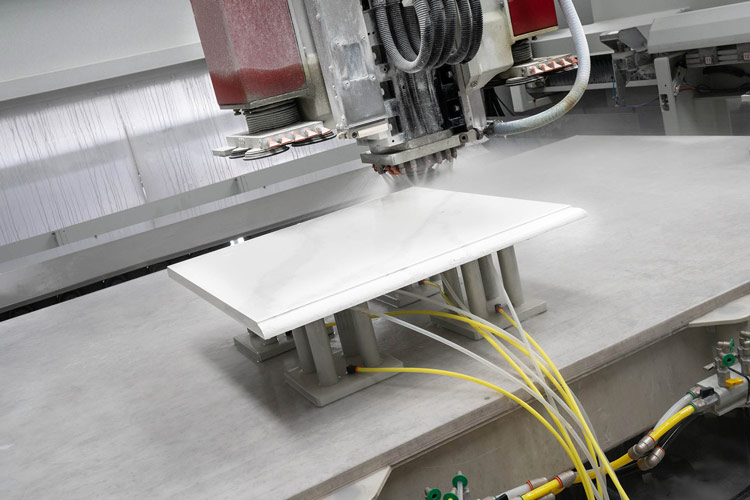 Here at Rock & Co we are supremely confident in the work that we carry out and offer our installation assurance to all of our customers.
We have skilled stone masons and operators in our factory working on our CNC machinery, allowing us to accurately and efficiently cut and polish the Quartz and Granite stone to exceptional standards.
Our CNC machinery includes our brand new state-of-the-art Intermac MasterSaw 625 (double table) – we have one installed at Stevenage and the 2nd installed in Cambridge; in fact we have the only two of these machines in the UK!
The cut and polish delivered is outstanding, with a 7-stage polishing cycle.
We also have our trusty GMM CNC Bridge Saw. It can cut Quartz and Granite slabs to size, make hob and sink cutouts and even lift the slabs as they are cut for maximum efficiency.
HAND FINISHED BY EXPERIENCED STONE MASONS
Our stone masons have years of industry experience and their finish and attention to detail is second-to-none. We provide full training for our entire factory team and up-skill to stone mason roles when they become available allowing us to grow and maintain our renowned quality.
With our Granite and Quartz production, the traditional hand-finished element has been carried over from years of industry experience; as only so much of the work can be carried out on the modern machinery.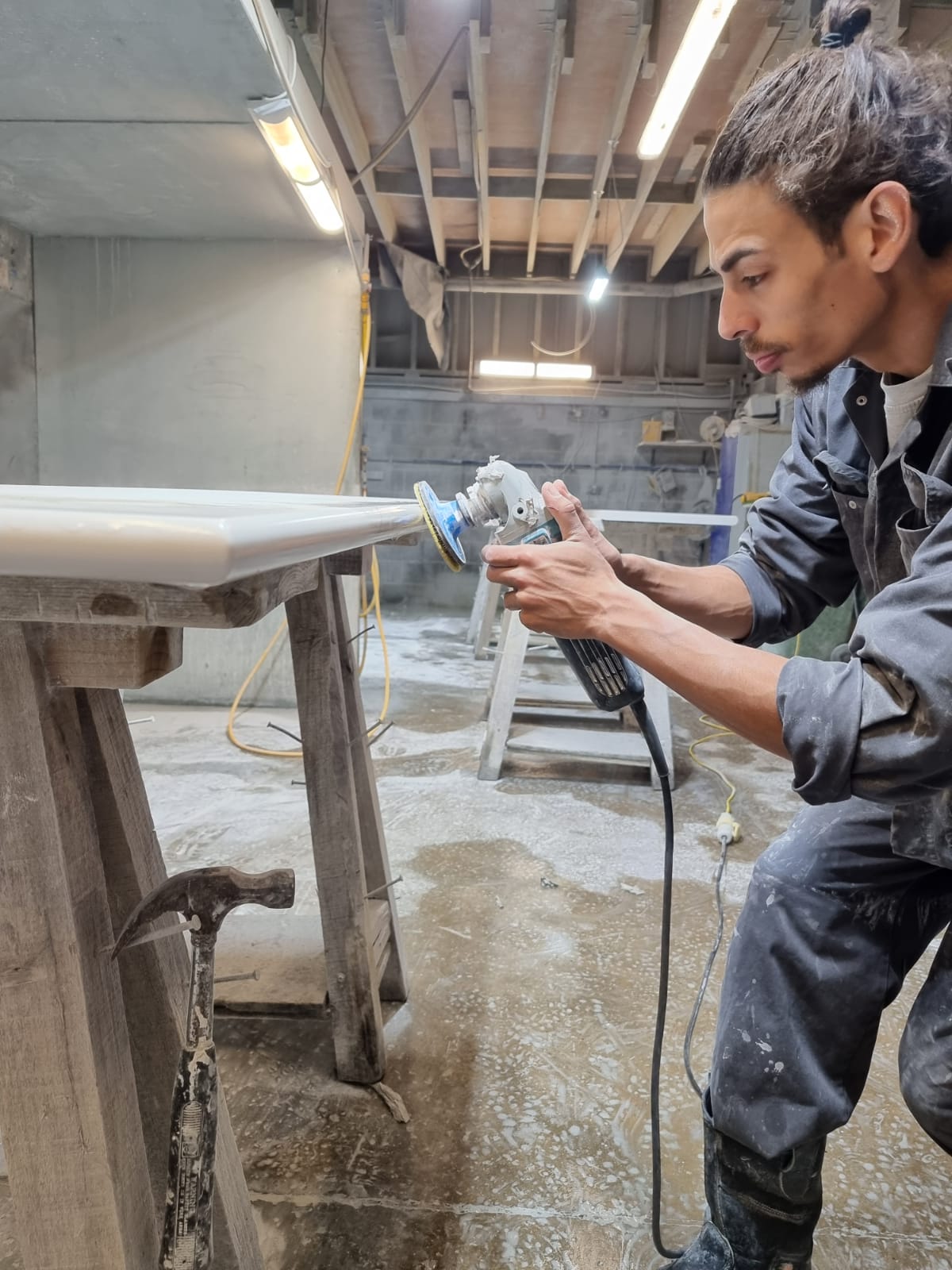 INSTALLED BY QUALIFIED AND EXPERIENCED FITTERS
We are proud of our installation teams and their attention to detail. From turning up to the customer's address wearing full uniform and boot protectors, to carefully loading the Quartz into the property and installing it with absolute care and attention.
Our fitting teams are given the tools and training they need to ensure a perfect installation every time and this can be seen in all of the positive feedback we regularly receive from our customers.