We have created this handy graphic which shows the process of a new kitchen simplified into 3 main areas. Planning, Ordering and Installation.
As you will see below if you start planning your new kitchen during the remainder of September and by mid-October, you will have enough time to order all the components and take delivery ready for fitting in potentially November/December.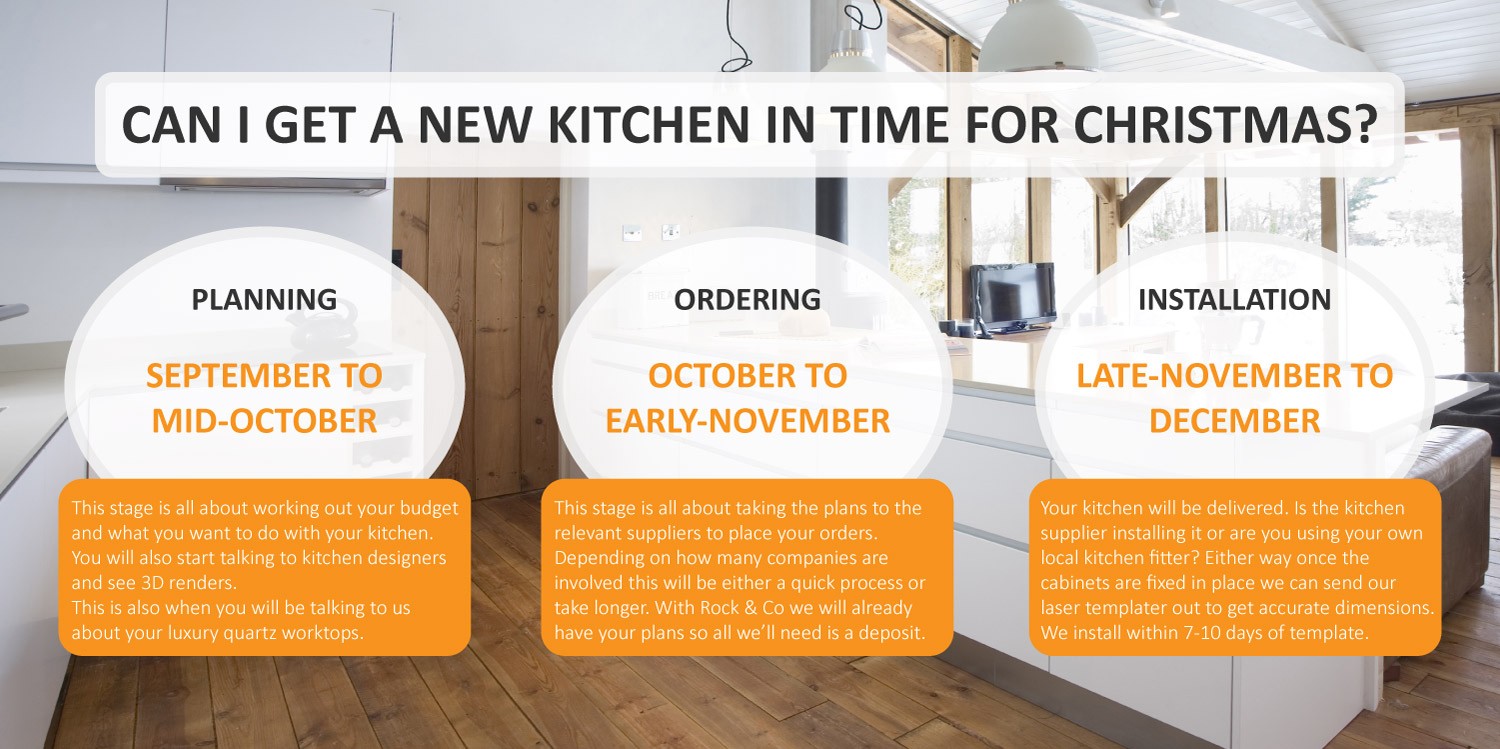 We are already taking bookings for laser templating in November/December, so we advise getting a provisional date booked with us as soon as possible.
I already have a new kitchen being fitted, I want quartz worktops installed
You may just need to think about your worktops which is great, you are already a few months ahead. Just visit one of our showrooms to discuss your kitchen plans and once you have chosen your dream worktop, we will get you booked in.