"Love cooking and your garden…? Take dining al fresco to the outdoors by building a cooking station and entertainment centre in the natural beauty of your yard"
It's the end of August and the children will be back at school next week, yesterday was a complete wash out due to it raining all day long, so we need to brighten ourselves up by thinking hopefully we have a late summer in September…?
I absolutely love the sunshine and good weather with a great BBQ with friends and family and I think most people do, so how about creating an outdoor dining area fit for a royal feast!
With today's way of life, entertaining is one of the key things about a kitchen, and with perfect summer days and nights, a kitchen that is extended to the outdoors is something worth thinking about.
Outdoor kitchens are a very popular kind of dining trend in hot weather conditions such as Australia. The cooler parts of Europe are getting a trend for the outdoor kitchen life and Scandinavia has embraced cooking outdoors even in the coldest months. It is slowly making it's way across to the UK, so watch this space!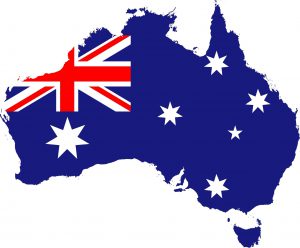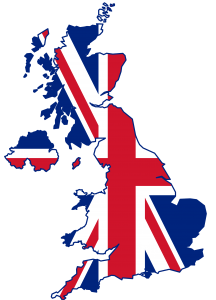 Here at Rock & Co we have installed many worktops to the outdoor kitchen lifestyle. Quartz is a perfect material that is suitable for outdoor elements of temperature change and weather conditions. I will show you our recent project later on.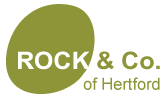 Getting the look you want for your outdoor kitchen is pretty straightforward. Outdoor kitchen designs are about beauty and functionality, but you will need to consider your budget, positioning and utilities. There are plenty of options to choose from when it comes to outdoor kitchens. Make a list of your must haves. If your worried about the budget you have set, split the list into necessities and extras and choose what you will need for your outdoor kitchen space.
Function of the outdoor space…
Think about the primary function of the outdoor area. Are you a budding chef? Do you want to plan on throwing dinner parties? Is it just a place to lounge, eat and relax? Once you have decided on the main function, you can then choose your must-haves for each area and what part of the outdoor kitchen you want to focus on.
Cooking style…
Are you a grilled lover or a barbecued fanatic? Whatever your preffered cooking method is, there's something for you. A bbq, pizza oven, hob, grill or a combination of them all!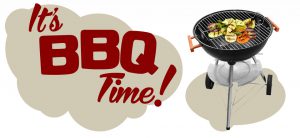 Layout…
Once you have decided on your kitchen essentials, it's time to look at how you want to plan the layout of your outdoor cooking space, turning it into a practical and stunning area. The shape and size of your outdoor kitchen will vary depending on the space available, budget you have set, and which kitchen items you have deemed necessary. A well-designed outdoor kitchen is divided into four main areas for preperation, cooking, serving and cleaning up.
Stand alone counter
An Island… perfect to create a prep, cook and clean up station that accomodates for all functions of the kitchen, and is great for small spaces, allowing for a smooth flow of foot traffic on all sides.
L-shaped
An L-shape layout is made up of two seperate "legs" which divide the main cooking station from the other areas of the counter space that can act as a prep, clean up and small food service area. The long end can be converted into a bar, buffet table, or informal dining space. This feature can cater to the needs of the cook and the guests.
U-shaped
A u-shape design is perfect for an outdoor kitchen space. It provides ample room for features and appliances, as well as a prepping, cooking, cleaning up and seating space.
Hardscaping…
The layout isn't only about aesthectics, neither is hardscaping. Make sure you select durable, weather-proof and slip-resistant options that merge beauty and practicality together. Countertops should be water and weather resistant, as well as scratch and stain resistant and here at Rock & Co we can provide this for you with our Granite and Quartz materials.
Things to consider…
In any outdoor space, the quality and material of the features you have decided to include in your outdoor kitchen must be suitable to withstand the elements. Go for stainless steel cooker, sink etc to stop deterioration and corrosion and obviously granite or quartz for the outdoor worktops.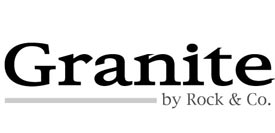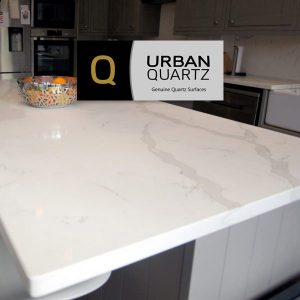 Entertainment area…
If you love parties and gatherings, then I think you will use your outdoor kitchen alot more than just an occasional barbecue party. When you choose to entertain you should think about the layout and the must-haves. Choose seating that is flexible so that it can be moved around for wining and dinning with them special guests. How about thinking of adding some speakers to the area for an evening of some music to add to the ambience. Create the perfect entertainment area with the most beautiful lighting.
Keep cool…
Keep the drinks flowing on a summer's evening with your guests with an outdoor fridge or wine cooler to keep the bottles within arm's reach. Look for models designed for outdoor use and remember you will need an electrical supply to power it.
Keep warm…
Evenings can become more cooler, so relax on them full tummies by cosying up under blankets on them soft sofas and light a fire.
Shelter…
Because of the British weather sometimes sunshine cannot be guaranteed, it's a good idea to think about a cover for your outdoor kitchen. A fold-away option is great so you can take advantage of the glorious sunshine (when it comes). You do need to think of safety, so if you have a grill installed it will need to be properly ventilated under a covered area.
One of our projects…
In July this year we was lucky enough to have been able to work with a client to produce something spectacular in their very own garden. Being in a very large house with lots of grounds, they were able to create an outdoor entertainment space that ticked all of their boxes. A large island was built into the middle of the area underneath a canopy with lots of ambient lighting. The island was finished off with the Carrera style quartz, which is a pure white background with a grey marbling effect. The kitchen island was made up of morrocan style tiles that complemented the white quartz perfectly. The Carrera style quartz is a very popular colour choice and is perfect for making an impact out in the garden. This entertainment space has all the features you want, a cooking area, seating area and views to die for.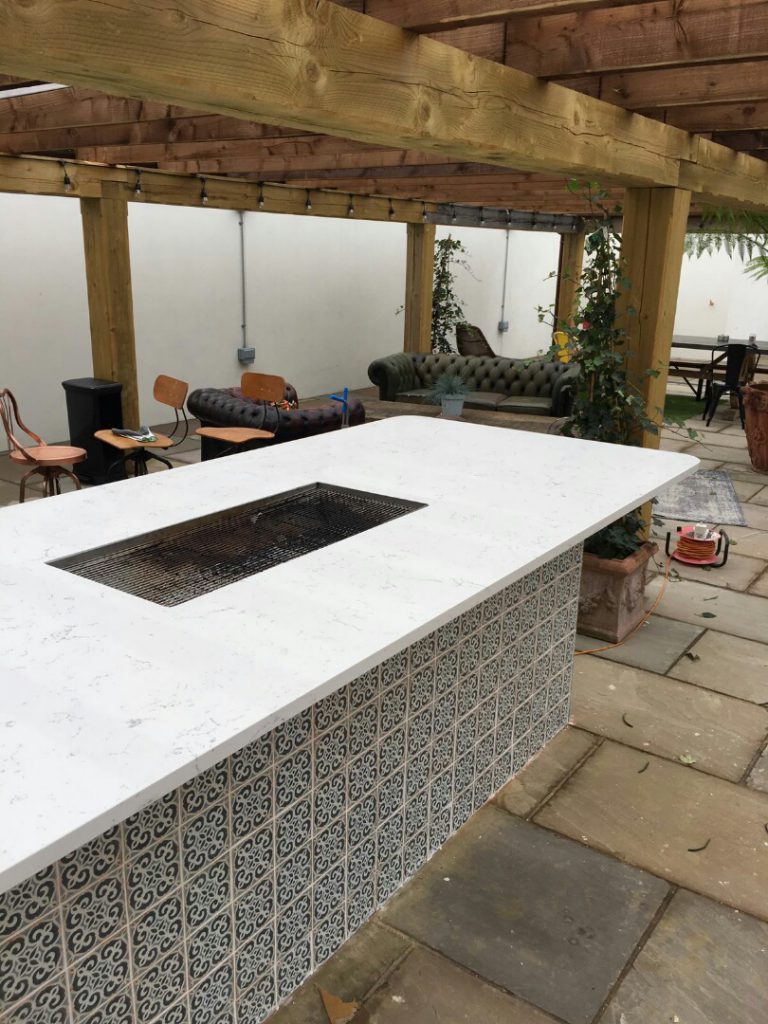 What and where to buy…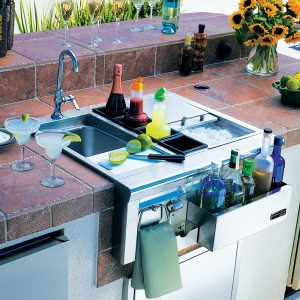 Lynx Professional Built-in Cocktail Pro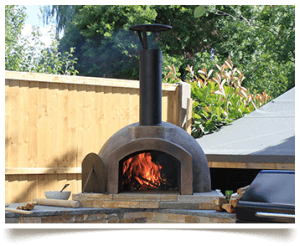 The Primo 60 Go Pizza Oven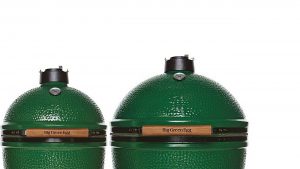 Big Green Egg Barbecue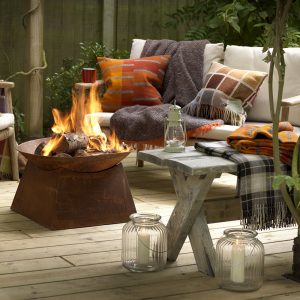 La Hacienda Kala Oxidised Cast Iron Firepit with Steel Stand – Natural Rusted