"We turn heads where we go, but we really are impressing our customers pets!"
Here at Rock and Co a few in particular are crazy pet lovers, and I wanted to show you how the customers pets are loving the worktops we provide and install! How about you featuring your pet in our gallery?!

In April this year (2017) we installed our fabulous Nero Stella into a "U" shape kitchen. Our customer matched the quartz perfectly with their stunning white gloss kitchen cabinetry, white gloss tiles and the shiny sparkly black glistening floor tiles. The Nero Stella consists of a bold black background with mirrored pieces throughout, a real instant glamour appeal. Bruno the Bordeaux Mastiff was really impressed with our work and worktops, he decided to try out the scratch resistant surface, check out Bruno below. What a beautiful looking dog I must say!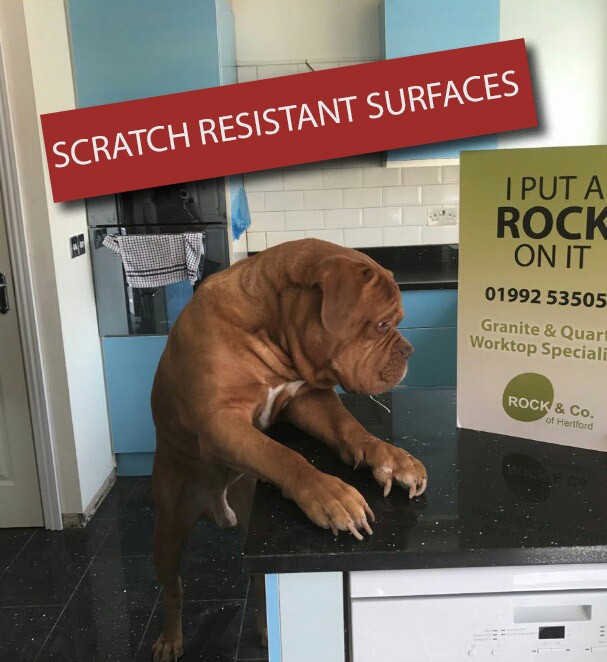 Just last week (8th August 2017) we installed the Bianco De Lusso into a white gloss kitchen. We love a white on white kitchen. The customers pet certainly loved the work that was carried out and the finished product. I'm afraid I haven't got a name for him/her but she/he is just like a teddy bear with such a cute little face. Scroll down to see the gorgeous doggie and of course the stunning quartz.