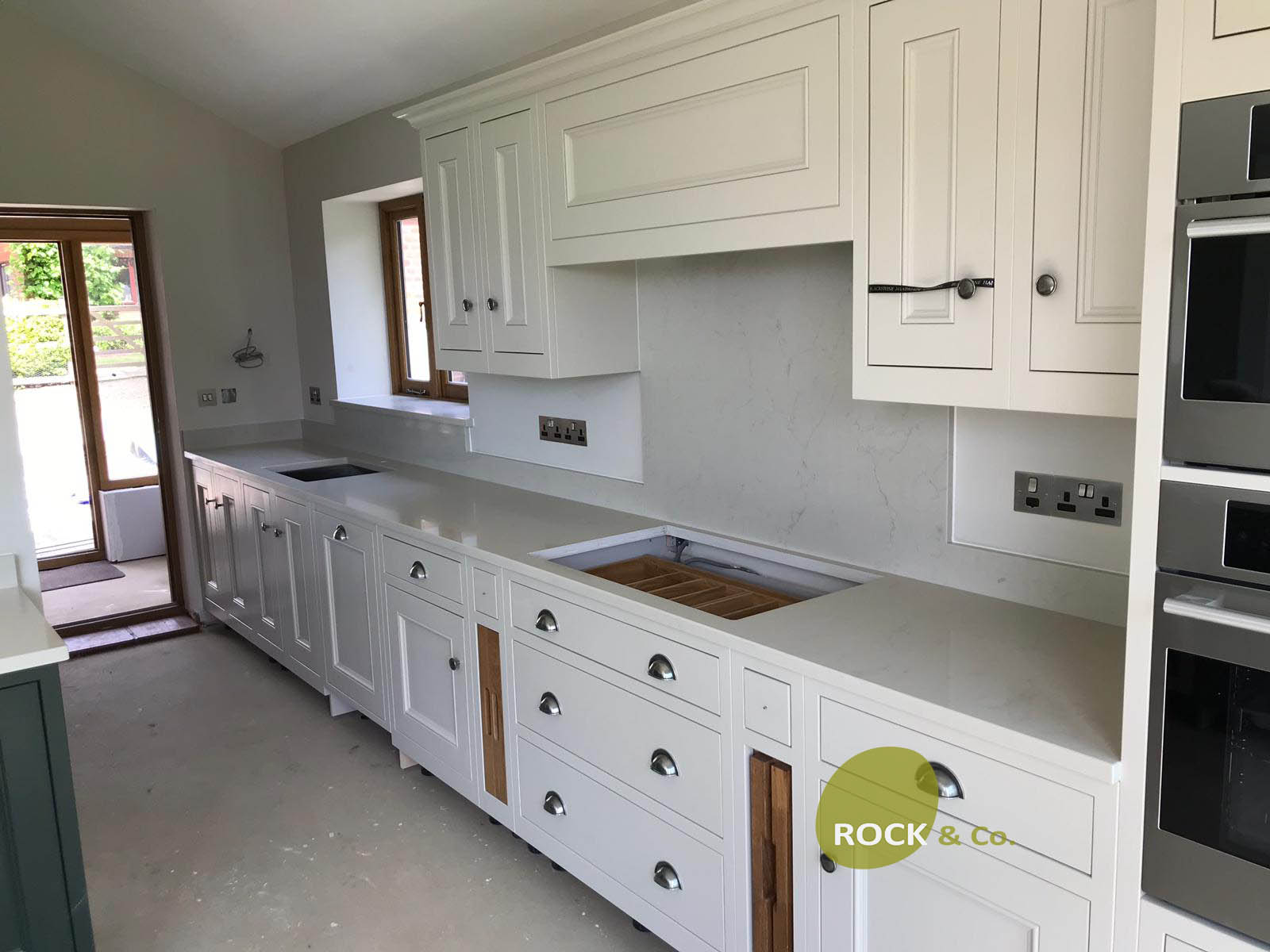 Paris Grey Carrera vs London Grey
We have now sourced for you a stunning alternative to London Grey by Casesarstone. Working with Urban Quartz to produce some of the most beautiful Quartz worktop products on the market is what we love, we often take inspiration from established products from other manufacturers and in this case from a market leader.
Why are we doing this? We know that the London Grey is extremely popular in the industry, it is specified by interior designers, kitchen companies and builders all over the UK, we get a lot of interest from customers too so there is room for another similar product at a slightly lower price point from an established specialist like ourselves.
Paris Grey Carrera product page
What we have achieved is a look which is near on identical, if anything we think our product looks even better – check out this kitchen recently installed with our Paris Grey