"Steam cooking benefits a healthy lifestyle for you and your family, and cooks fresh food gently"
Do you want to give your cooking a boost of healthiness? A Miele steam oven will just do that! Scientific tests that have been carried out, confirms that steam cooking is much more healthier than other types of cooking methods.
Here's Why…
Steamed broccoli contains 50% more Vitamin C when steamed
Peppers contain 25% more Vitamin C than boiled peppers
The results on other types of vegetables when steam cooking makes them more tastier and healthier. Fish retains it's texture and unique flavour as it is gently cooked. What more could you want?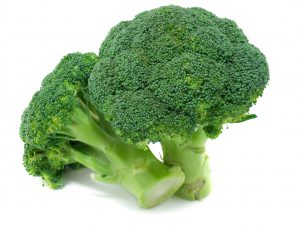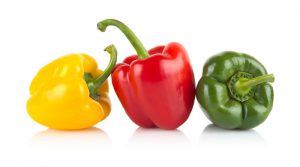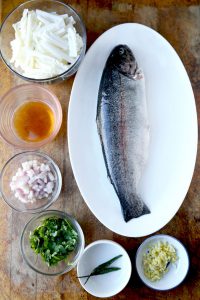 "You certainly will be getting a vitamin-rich and healthy diet"
Steam cooking comes from China, as steaming their food has been the most important cooking method there for thousands of years.
What is in a Miele Steam Oven?
Well… perfection is the key from the Miele Steam Oven and it does just that with it's built in MultiSteam technology. Fast and even distribution of steam will gently flow around the cabinet and cooking containers. The MultiSteam ensures perfect results everytime. 8 steam inlet ports are situated around the oven to enable fast generation of steam and steam distribution. The steam oven is the perfect partner for an oven and a hob. Cook starters, soup, fish, meat, vegetables and deserts without changing your cooking habits.
Got an individual cooking preference on how you like things cooked? The Miele Steam Oven can cater for this!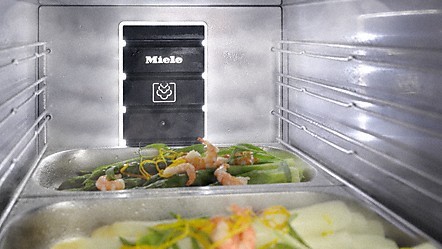 Large Cooking Compartment
The large cooking compartment that Miele has generously given the steam oven, allows you to be more creative when cooking. The very large compartment allows your to place a containers one behind the other on each of the three levels. No other oven has such a large tray size!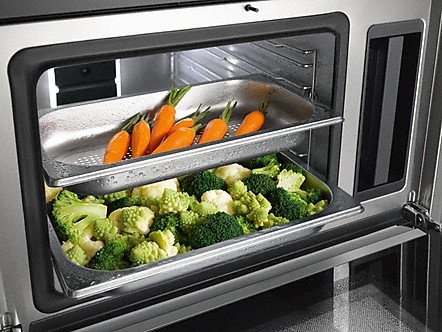 Three Levels
Perfect results everytime three times! It allows you to cook on up to three levels all at the same time. The steam will block out the odours and flavours from each of the different dishes that are cooking. So don't worry, your vegetables won't taste of fish!
Automatic Programmes
Specify the cooking temperature for many different types of food with guaranteed success.
Warm Funtion
Keep dishes warm at the end of the cooking time, for up to 15 minutes. No quality lost in your tasty foods.
Safety Features
Automatic switch off, when the appliance has been left on for a certain amount of time
You can lock the appliance
Cooling system is built on and around the appliance, so it is always cool to the touch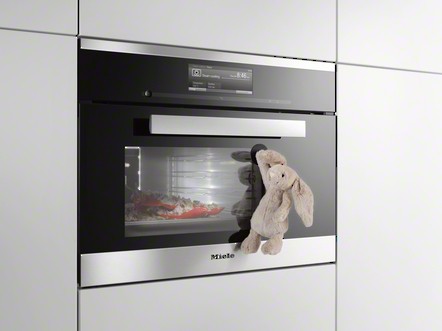 Cleaning has never been so easy…
Thanks to the stainless steel interior and external steam generation, the Miele steam oven is very easy to clean. One wipe and everything is dry and shiny again,
Models
A built-in Miele steam oven can be integrated into the kitchen design. It perfectly fits in to a standard cabinet housing, which allows you to place anywhere you want in the kitchen.
A counter top steam oven is a freestanding appliance that will sit perfectly on top of your perfect worktop. If you don't have the space in your kitchen cabinets, then this model is great!
Different Sizes
Classic- 60cm wide, 45cm high
Versatile freestand unit- 50cm wide, 37cm high
"They are perfectly designed to tailor to your needs and requirements. Choose one that best suits your needs as well as your multifunctional kitchen"
Where to buy…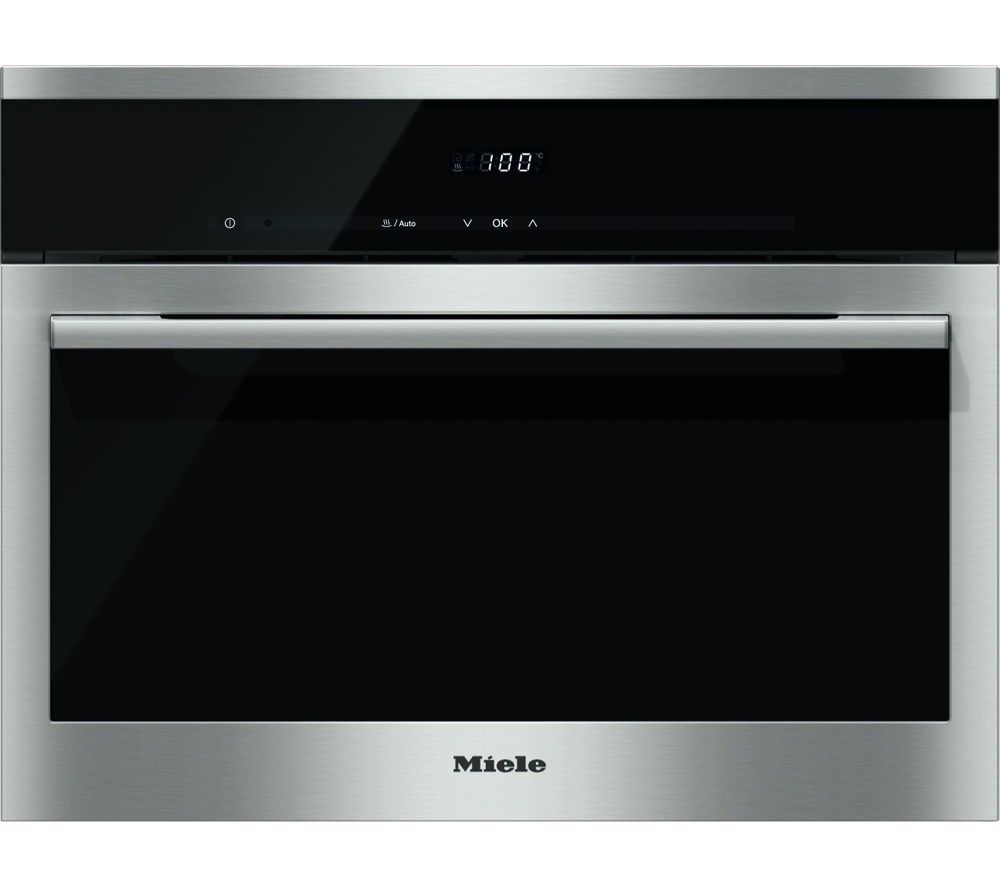 This Miele Steam Oven is available to buy from Currys at £1209.99. It is the MIELEDG6100 Compact Steam Oven – Black & Steel and will transform your kitchen.