"Let the conversation flow and the smell hide away with a NEFF cooker hood"
I don't know about you but when I cook I feel cooking is all about enjoying tasty food with family and friends. The NEFF hoods are very quiet and they sure won't get in the way of any conversation. NEFF have designed their hoods to keep out of the way of any cooking ideas or talking to friends and family when preparing meals. They will make a fantastic contrast against them stunning Quartz Worktops too.
In this blog I will talk about the different NEFF hoods that are available and what the pros of each one are. Let's get started…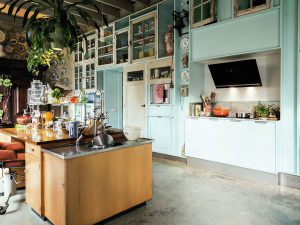 The kitchen is where the magic happens with cooking and all sorts of odours mix. You want to create an atmosphere that stays fresh as well as inviting. NEFF installation hoods are powerful, and designed to work quietly, leaving your kitchen air clean and pleasant.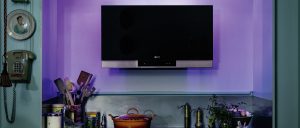 Angled Chimneys…
What do you love the most about cooking? Is it the colours, smells or taste? Or is it a bit of everything? The NEFF angled chimney hoods get rid of kitchen smells and odours fast and efficiently. Feast your senses on the sleek black design finish, that coordinates with the Induction and Ceramic hob ranges. With this hood you are able to get enough headspace to easily connect with the dish you are cooking, aswell looking the part.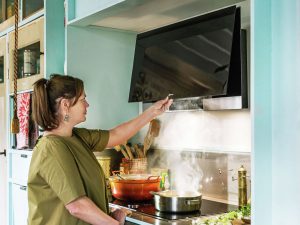 Glass Chimneys…
NEFF glass chimney hoods are designed to blend in and do their job quietly and skilfully, while the cook is allowed to flow into the conversation their guests are having. Passionate cooks focus on the food and the conversation, so no other noise is important, and these NEFF chimney hoods will clear the air and make it fresher.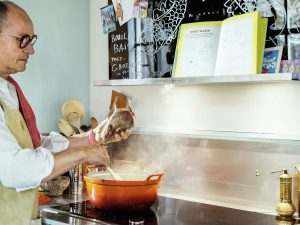 Box Chimneys…
The NEFF box chimney hoods are designed to make a statement in the hub of the home. If used into the layout of the kitchen, they will become a focal point and ventilate the air, after a dinner party or prolonged cooking session.
Pyramid Chimneys…
The NEFF pyramid chimneys look the part and certainly do their job. They are ready to tackle any steam or odour while you take on the next course. Make it a focal point in the hub of the home and put a "WOW" into your home.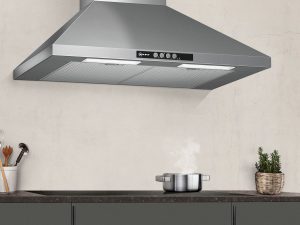 These type of NEFF hoods are powerful without a distraction. This type of range are sleek and built into the cabinetry. They will blend and look seamlessly into the design, while taking away those unwanted smells and odours.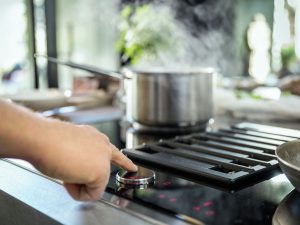 Telescopic Hoods…
The NEFF telescopic hoods are trained in coping with steam and odours from your cooking. They slide forward when you need them, and can be pushed back to fit flush when you don't require it. Nothing will be able to spoil the kitchens conversation with one of these. The noise from the hood can be turned down and is a subtle bit of kit that has lots to offer.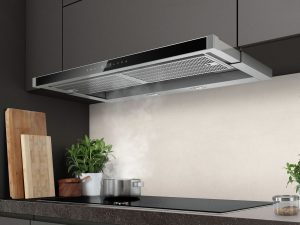 Canopy Hoods…
A great atmosphere in the kitchen consists of great smelling food and lots of conversation. NEFF canopy hoods are space- saving and cleanse the air skilfully and quietly.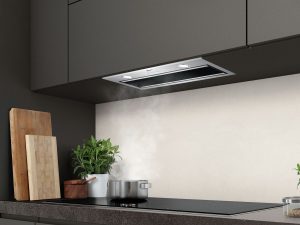 Integrated Hoods…
NEFF integrated hoods are discreet, and work with three speeds to cleanse the air. They are quiet and have lights integrated in them so you can check on that bubbling pan that's cooking away. They come in a range of different sizes to suit your needs, and they are fitted between two kitchen cabinets and hide behind a kitchen door when finished with.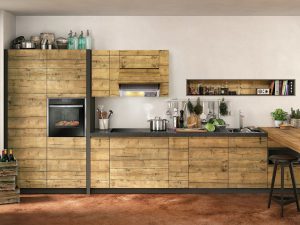 Conventional Hoods…
The NEFF conventional hoods renew the air in your kitchen, and whisk away unwanted smells and odours. They are built with LED lights inside to create a warm and inviting space. No smells will be overpowered and you will still be able to smell that succulent lamb.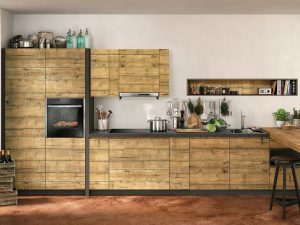 The NEFF worktop installation hoods are perfect if you want to engage with your guests while you cook. The Domino hoods can be placed between two Dominos or, if you want more variety, two hoods can be placed between three of four Dominos. The NEFF downdraft hoods provide the perfect worktop space and headroom. Perfect for if your tall! They suck in odours and smells and are so powerful and efficient for the kitchen space. They are a sleek design, and when you have finished, you just press the button and away it goes for a clean finish. They work around you and are perfect for your ultimate kitchen design.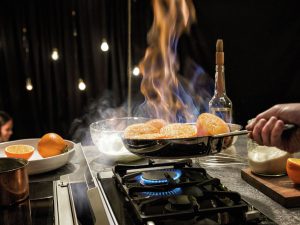 Domino Hood…
NEFF Domino Hoods extract the steam and odours from grilling or frying, without distracting your cooking. While you create the perfect dish, a slim retractable strip sits next to the cooking area. They are a flexible extractor that saves maximum space and can be put anywhere that you prefer.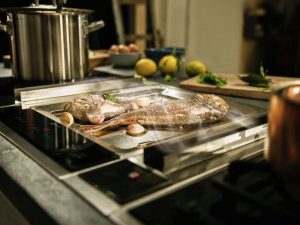 Downdraft Hood…
The NEFF Downdraft Hood is a great choice for the ultimate, perfect ventilation. They coordinate perfectly with the NEFF induction hob, and can be built into your beautiful worktops or kitchen furniture. Our craftmanship that goes into fitting your Quartz Worktops will certainly have a place for this! Touch a button and it will rise. Select from 3 power modes and away you go. Perfect for a dinner party and the ultimate cooking experience.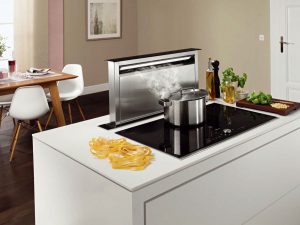 Venting Hob Extractors…
These type of extractors sit seamlessly within your kitchen cabinetry, and work silently while you build up a conversation with your guests. They get rid of the unwanted odours and smells on different power levels, and illuminate your cooking area with the ideal light.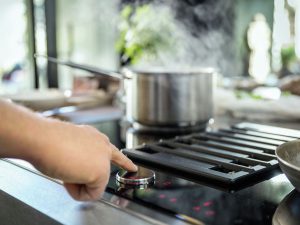 With the NEFF Ceiling Installation Hoods, it can be accessed from all sides. They are great to keep the kitchen clean from odours and smells, and do not take up any valuable kitchen space.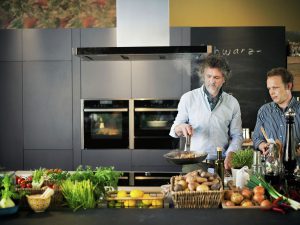 Island Hoods…
The NEFF island hoods are simply stunning and very eye-catching. They are perfect for a contemporary style kitchen, which adds an inspiring focal point in the hub of the home. There are an array of style and designs to choose from, to compliment your favourite hob. The NEFF island hoods also come with a height adjustment feature, to fit most ceiling heights.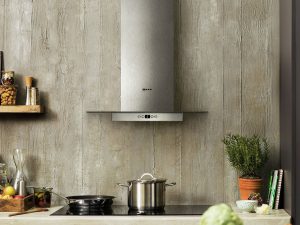 Integrated Ceiling Hoods…
If you have one, is the island the centre of your universe in the kitchen? The NEFF integrated ceiling hoods are built into your ceiling that gives a great space saving worktop area. You can even use this hood as an air freshener too, as it automatically purifies the air every five minutes every hour. They are sleek and quiet.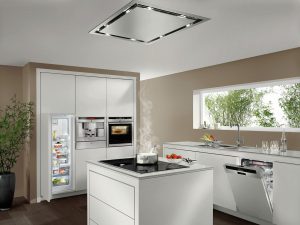 A selection of NEFF hoods available to purchase…
I have researched into the world of NEFF Hoods and came across alot of designs. Here are just a few…
NEFFD89GR22N0B Chimney Cooker Hood – Stainless Steel- Currys £429.00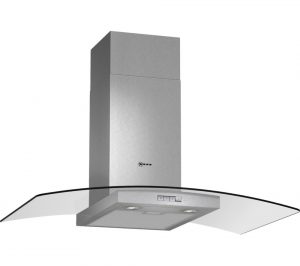 NEFFD99L20N0GB Chimney Cooker Hood – Stainless Steel- Currys £1,679.00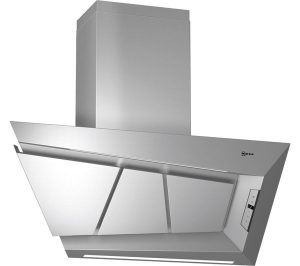 NEFFD2664X0GB Integrated Cooker Hood – Silver- Currys £209.00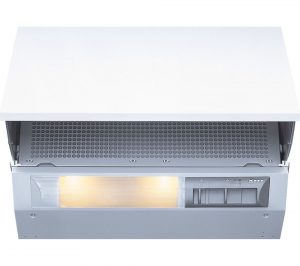 NEFFD57ML67N0B Canopy Cooker Hood – Stainless Steel- Currys £749.00