"A warming drawer is becoming a fashionable and functional statement in the kitchen!"
The warming drawer is sweeping across the nation and the world due to it's incredible advantages. They are an independent appliance that keeps food warm, warms up the plates and even slow cooks that delicious meal. A warming drawer is definitely on the must- have kitchen wish list and I think you will love it, I certainly do.
They are perfect for when a family member arrives home late and you want to keep their dinner warm, perfect for anyone who loves to cook and host a dinner party and ideal for keen bakers. If you watch The Great British Bake Off you will of noticed these on the series, as they are great for allowing homemade bread to rise, and prove in a controlled environment. And if you are one of those that forgets to get the meat out of the freezer the night before, you will be pleased to know that the warming drawer is an ideal solution for defrosting.
On a winter's night with a warm hearty casserole, it's always best to dive into it on a piping-hot plate, so it seems that a built-in warming drawer is a perfect solution for me, you and everyone.
They normally are purchased to match with a wall oven, and can be coordinated to other kitchen appliances to keep a streamline, multi-functional kitchen. Later on I will talk about the best ones on the market and how they can match in with your kitchen decor.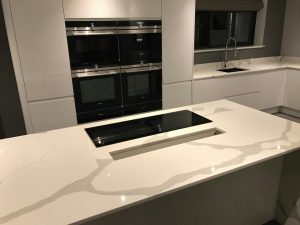 Should you buy a warming drawer…Yes!
The warming drawer is a perfect appliance in the kitchen for a special occasion. When cooking it's always about timings, getting it right and on time. There's nothing worse than preparing lots of dishes and to have some things burnt, cold or piping hot, this is when a warming drawer can show off their excellent uses in the hub of the home.
Today's warming drawers come with lots of functions and safety is at the top of the list for company's who produce appliances.
Warming Drawers to purchase…
Siemens BI630CNS1B Warming Drawer, Stainless Steel. This Siemens warming drawer is perfect for preheating crockery and keeping the food warm until you need it. It is a handleless appliance that is easy to open. Featuring 5 functions for proving dough, thawing of delicate foods, keeping drinks and food warm and pre-warming of crockery. An easy clean glass base too! It is available to purchase from John Lewis at a great price of £459.00.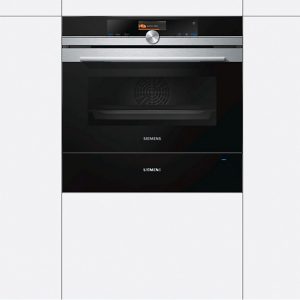 AEG KD91403M Warming Drawer, Stainless Steel
This AEG warming drawer is a great compliment to your oven, that keeps your food warm until serving. With lots to offer and it's anti-fingerprint stainless steel design you can spend more time cooking and less time cleaning. This is available to purchase from John Lewis at £449.00.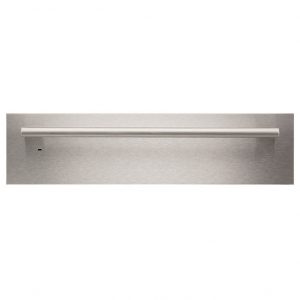 Smeg CTP6015NX Dolce Stil Novo Warming Drawer, Stainless Steel. The Smeg warming drawer simple, graceful design that will allow you to keep your food warm and heat plates to a serving temperature. It has a polished stainless steel finish, with a handleless making it very easy to use. Available to purchase from John Lewis at £499.00.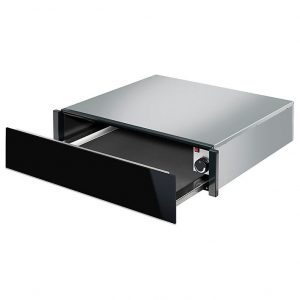 Miele ESW6214 PureLine Built-In Warming Drawer, Clean Steel. This Miele warming drawer is perfect for a large family or a family who love to entertain. It is ideal for low temperature cooking and flexible cooking options. It is available to purchase from John Lewis at £849.00.