"Save money with these helpful tips"
Be clear on a budget that you would like to spend in your kitchen. The kitchen is a project that will normally add value to your home and positively affect the way that you use your space. It can be an intimidating task and an expensive investment, but there are ways in which it doesn't necessarily have to cost you as much as it may seem.
You can use a designer or not, but even when not using a designer you can get a full overview of managing your project yourself by having a consultation at a kitchen company. If you decide to use a designer let them know your budget and they should advise you on which areas to invest in and where to save money. A good idea is to take a list along with you to show the designer what you have in mind. A spreadsheet is brilliant to keep an eye on all the costs you are spending as your project progresses. You can see then, what areas you what to invest in and what to cut back with.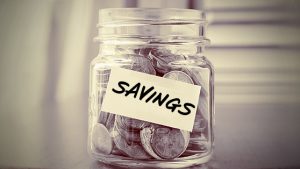 Get the best deals with these 3 steps:
Take your time in designing your perfect kitchen
Look our for discounts
Ask about a discount, managers normally give a 5% or 10% discount if you are not afraid to ask
Concentrate on spending money on the features that are used the most and are visible all the time, such as:
Handles for cupboards and drawers to make standard units look much more expensive
Premium worktops, from us of course! We have many styles and colours to choose from to make your kitchen that extra bit special. From Granite to Quartz, white to black. We do have promotions running most of the time so please ask a member of the sales team, we are commited to deliver our worktops at the best possible prices.
High-quality flooring will improve the look of a budget kitchen, but will also add value to your home
Re-use your appliances if there is nothing wrong with your old ones. Re-install them in the new design, or only replace the ones that are on display like a cooker. If you do need to purchase a new appliance, then make sure you scout the internet and high street for the best bargains, and that they are energy-efficient as they will save you money and running costs in the future.
Refresh a tiled splashback by painting them with a special tile paint.
Solid-wood cabinets can be sanded down and repainted. This is an easy and cheaper way to achieve a striking new look in the hub of the home.
Don't accessorize too much as this will cost money. Mix and match with bargain pieces to create a chic style.
Use open shelving instead of cupboards, this will make the kitchen appear spacious, and give your opportunity to mix your personality in with the style.
"Fit as much as you can"
Re-decorating the decor in the kitchen is the simplest of tasks and an easy way of saving money. Paint and wallpaper yourself. Create a feature wall with the wallpaper. This will make you buy less but create a fantastic focal point in your newly developed kitchen.
If you are confident at DIY, how about plumbing the new sink and taps? Think about the labour charges…
Tile your splashback yourself if you are tiling it.
Just re-paint your cabinet doors if the doors are like brand new still. There are many paints on the market especially for this.
Use more of your architectural features, for instance brick walls and wooden beams.
Choosing a Sink
Stainless steel is low maintenance and is the cheaper option
Composite sinks can upstand high temperatures and can be pricey, but are a good investment in the future as they are hardwearing.
Lighting
Purchase simple LED task lighting for above your cabinets. They are energy efficient as well as cheaper to run.
I hope I have covered the basics on saving money in your plan of your big kitchen project. We look forward to helping you create the perfect kitchen with our ultimate premium worktops. We pride ourselves on our commtiment to deliver our customers the best quality products at the best possible prices.
"Stick to your budget"