"Plan in these simple rules and you will have a truly successful hub of the home"
Designing and re-inventing your kitchen is a very fun task to do. It's very exciting choosing the colour, design, accessories, appliances and of course the worktops. The kitchen is the heart of the home so it needs to be designed to be functional and have a certain look for it to be truly successful.
The golden rules below will help you to create a kitchen of your dreams and some are what kitchen planners swear by.
Picking out the perfect worktops that are sealed…
You can pick out the perfect worktops from us here at Rock & Co and have them fitted by our professional team. Quartz or Granite, it is entirely up to you and we have lots of colours to choose from that will work within your style. All our Quartz and Granite styles have been sealed to stop bacteria setting in. They come complete with anti-bacterial properties and are long lasting.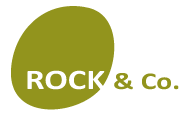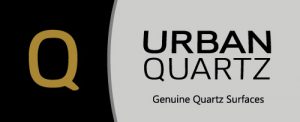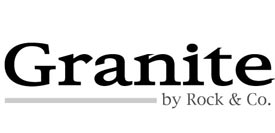 Include lots of natural light where possible…
Try to include lots of natural light where possible. Sometimes it's hard to bring in natural light depending on where your kitchen is situated in the home. Try to avoide blinds and nets to get the most of the sunshine outside. I know us Brtis struggle having lots of sunlight due to our weather, but doesn't it make us so much happier when there is, and the perfect natural lighting will provide you with the best adequate lighting for your hub of the home to complete your daily tasks. The kitchen below has the best natural light anyone could ask for. A skylight, window and french doors to the outside!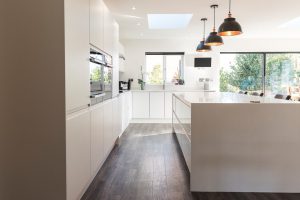 Create the best ventilation…
Every kitchen in the world will give off certain smells and a lot of steam when cooking and you will need to invest in a proper ventilation system. Having said that not everybody can afford to add a stylish extractor fan, so opening up a window isn't the most difficult of processes. Our customer has chosen the perfect ventilation in their kitchen below making it the focal point of the hub of the home too.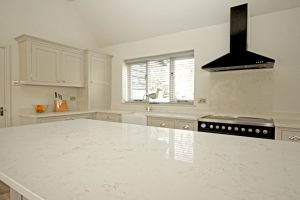 Layer the lighting…
Task, accent and ambient lighting are the best options for a kitchen. Under-cabinet lights are a great idea, and can provide extra illumination on the worktops. Spotlights are an ideal light for the ceiling and pendants are perfect suspended above a kitchen island or breakfast bar. The kitchen below consists of spotlights, plenty of natural light and pendants suspended above the large island, making the perfect layer of lighting.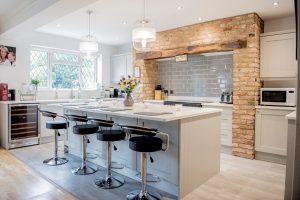 Choose the coolest of accessories…
Clutter works and will never go out of fashion but it is all about the minimalistic look these days. Having cool knick-knacks is great but having too many can cause them to be dust collectors. A beautiful vase with flowers on the window ledge, a heart in place on the wall and a few kitchen gadgets in this kitchen add a great variety of accessories.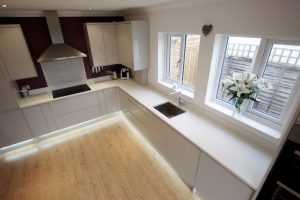 Incorporate some closed in cupboards…
The hottest trend right now is open-shelving, but it is a good idea to go for normal cabinetry with doors. You can hide those things away that you don't want on show and they look sleek and stylish.