"Christmas comes once a year and it starts even earlier than ever nowadays"
A week to go!!! Christmas can be a time where we can get too stressed trying to impress. We want to keep the stress level to a minimum and these tips may just help. At Christmas you want to plan, prepare and be practical. Christmas dinner especially can be a huge task so don't stretch yourself more than you have to. After the dinner is done, grab yourself a mulled wine and relax!
In a study, one in ten of us find Christmas more stressful than moving house, while one in seven would much prefer organising an entire wedding than hosting Christmas day for friends and family!
If you are feeling pressured this year, just read these tips to help you relax in the kitchen this Christmas.
Let's plan…
You want to have everything in place from recipe reading, to menu writing, to taste testing the tipple. This year I have been extra organised with writing down all the recipes I will be making and all the ingredients I need to purchase.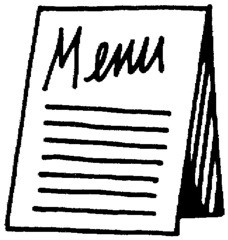 Being practical is key…
Christmas is a time to enjoy and have fun and be extravagant. Keep in mind though the practicalities of your kitchen. A multi-functional kitchen is perfect at Christmas. I suggest you don't buy a 7kg turkey if you know it is unlikely to fit through the door. Consider the tins and pans you own in the kitchen and of course the hob space and size of the oven.
Be prepared…
Cooking in advance is a great idea and to cure the madness on Christmas day. Freeze the pre-peeled veggies and start on those rich, impressive sauces. Make as much as you can before the main event.
There's no problem in cheating…
Don't think you have let the side down if you buy your Christmas pudding. A selection of hams or a box of quality mince pies always go down a treat, plus no one will ever know!
Ask for help…
Remember creating the Christmas feast isn't just for others, it's also for you. Ask for help, it's always great having helpful elves around! You want to enjoy the day just as much as everyone else, so ask your guests to help in the kitchen. I'm sure they won't mind.
Keep the kitchen tidy…
If you have a cluttered kitchen you know it is going to be ten times more stressful preparing and cooking the Christmas dinner. In the lead up to Christmas, take some time in clearing through your kitchen drawers and keeping the worktops clear, to ensure you have the right amount of space you need.