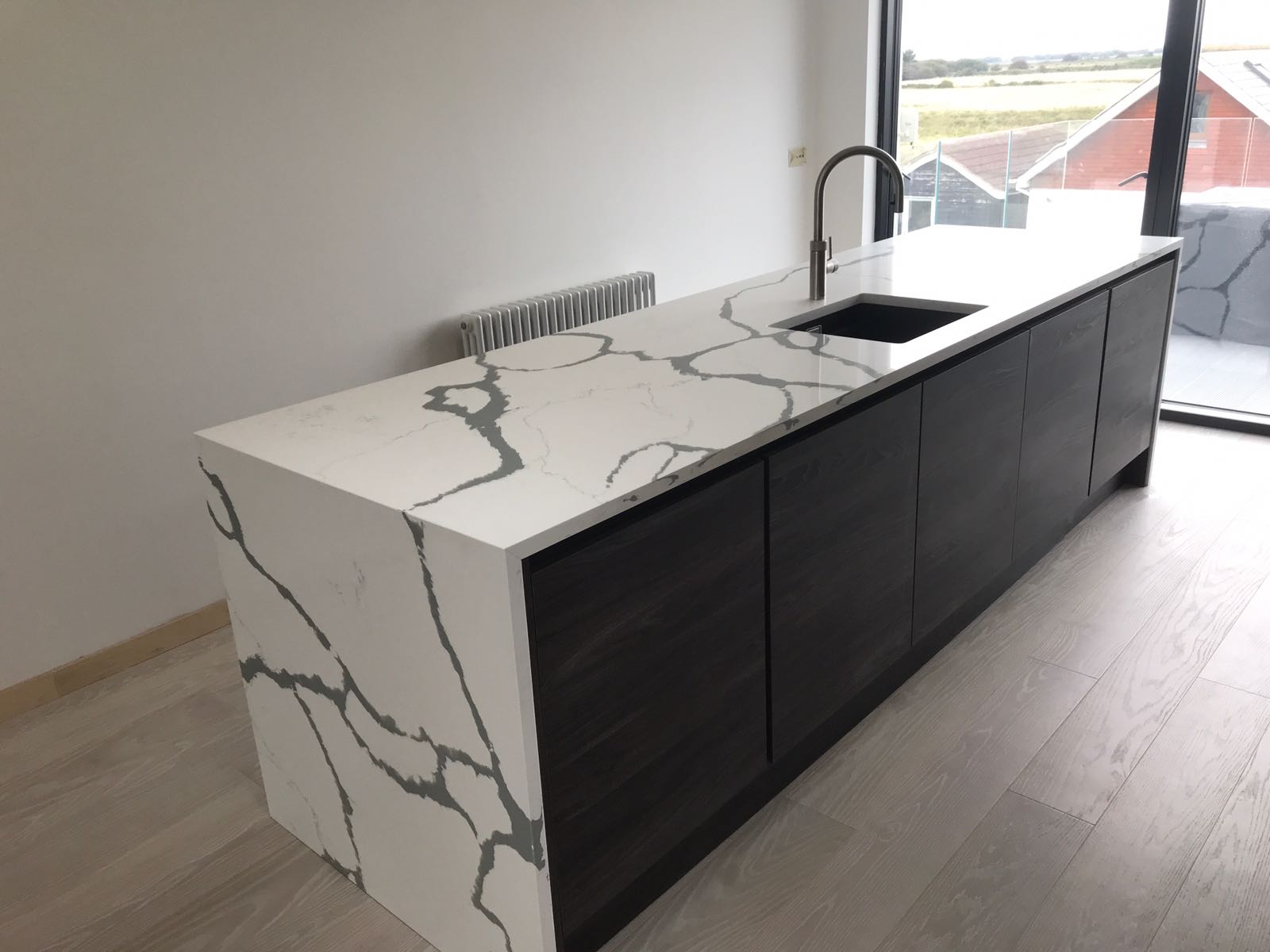 Kitchen of the week… Located in Pevensey Bay, Pevensey, showcasing the Calacutta Veyron
A beautiful kitchen sits in this dainty seaside home featuring the stunning Calacutta Veyron. This quartz really stands out against the colour scheme used in this space and brings the kitchen together. The prominent grey veins of "light" and "heavy" give this particular stone it's unique appearance and a design that will never go out of fashion.
End panels were mitred onto the island to give a waterfall effect where the veins run down the side, and a piece was added to the main run of units.
Lots of storage is within this kitchen to produce a great family kitchen for many years to come and a room for great entertaining. It is an open-plan kitchen that looks out onto sea. I am in total envy! Imagine cooking and looking at them waves and the sun beaming down on the water…
Let's take a look at it in action…