When we think back forty or fifty years ago, the kitchen was always viewed as a typically female domain. Mum or Grandma would always be the ones to prepare the food from, breakfast to dinner, to Sunday roast, and Dad or Grandpa would make a quick appearance to get their hands on a bit of carved meat, or grab a beer from the fridge. The kitchen was never considered a male domain many moons ago. If you fast forward to modern times, the kitchen space and how it is used has certainly changed!

Millions of men have wanted to sharpen up their culinary skills thanks to programmes like MasterChef and The Great British Bake Off. A study actually proved that 44% of men now prepare all of the family meals, simply because they enjoy doing it, where the women seem to find it more of a chore.
Masculine Styles…
A masculine kitchen is a typical modern and contemporary style kitchen. An on-style trend or a minimalist design with an industrial look is perfect to create a masculine kitchen. A minimalist kitchen relates to fine lines and a kitchen that remains uncluttered. Keep the layout symmetrical and the style will really come together. For an industrial look and feel, granite or quartz worktops, concrete surfaces and chrome or brass fittings will certainly bring the masculine style out. Stainless steel appliances are another good feature to add to the kitchen.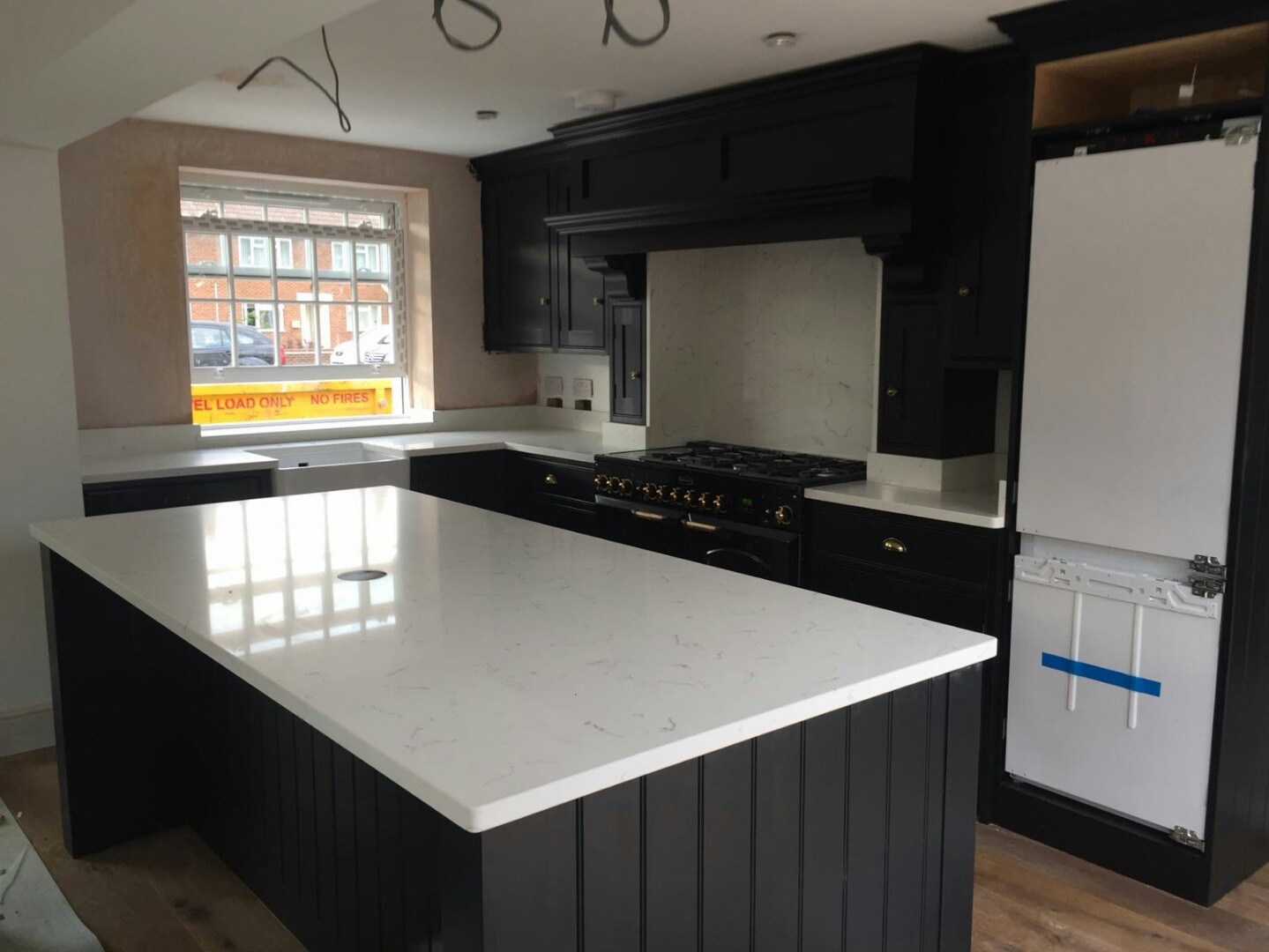 The Colour Scheme…
The darker the better is a perfect start to create a masculine style. Blacks, greys, dark browns and navy blues are ideal for this sort of design, and they have gained very popular in many recent years. Use white to create a balance and not make the interior look too dark.
Our Worktops…
Granite or Quartz worktops are certainly the best worktops in creating a masculine kitchen. We have many colours that will create the kitchen of your dreams with your style in mind. The darker the better. Here are just a few of the colours…
Units…
Sleek, contemporary units will work much better in a masculine kitchen.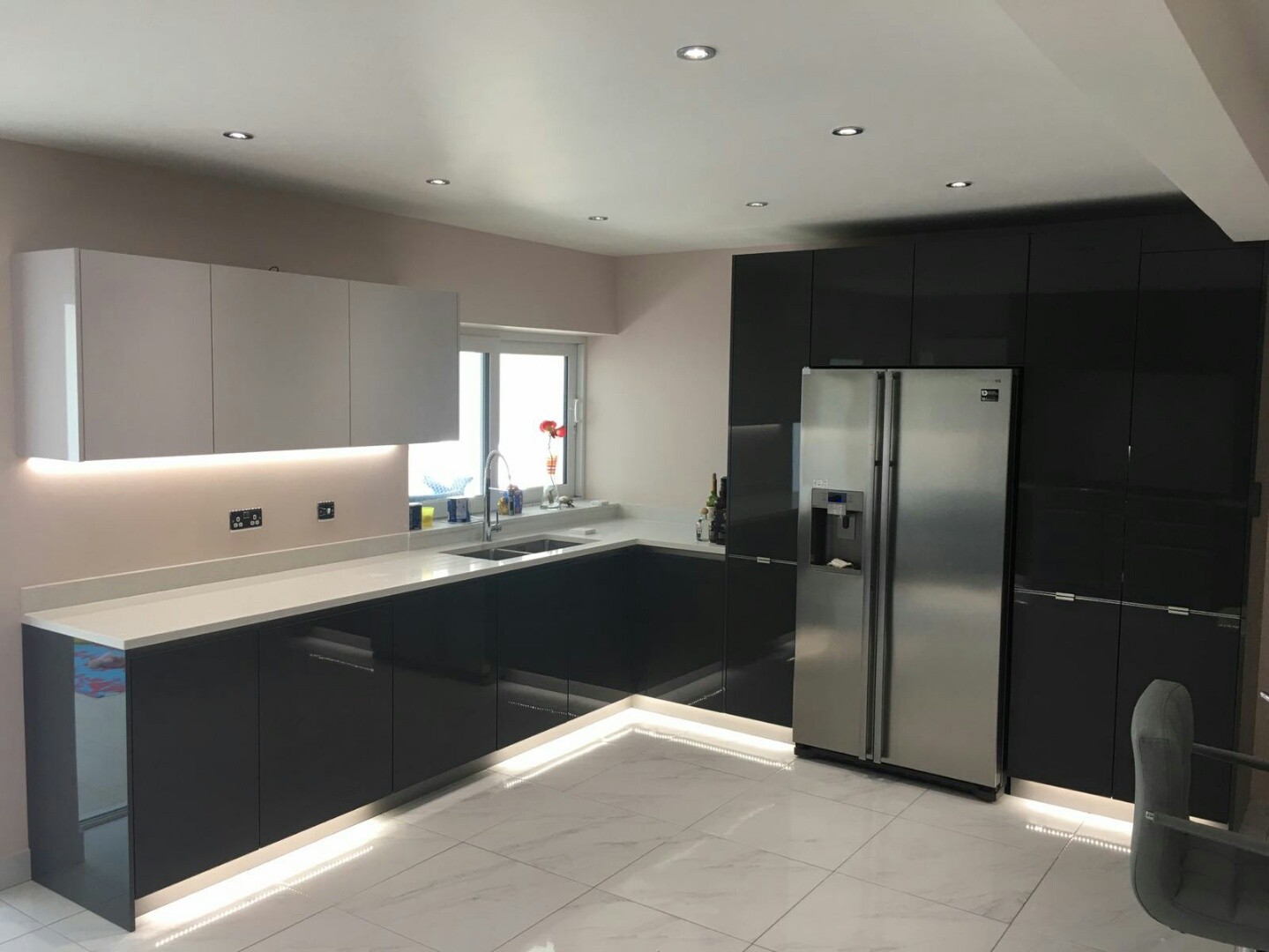 The Finishing Touch… A Gadget…
A kitchen is not complete without a gadget, and saying that what man doesn't like a gadget. A flip down TV, so you won't miss the football while your cooking up a treat. A coffee machine, to create that perfect fix of caffine in the morning. A wine fridge for the perfect entertainement nights for friends and family.
 A Special Addition…
Why not add a breakfast bar or a kitchen island, with some high stools for early starts or late evenings. Add a Granite or Quartz worktop from us to finish it off.