"Sage greens are muted greens with grey undertones"
Have you ever thought of the colour sage green? Did you want to choose something other than a usual grey, beige, white? Sage green is an on trend colour at the moment and especially in the kitchen. I think personally that it looks beautiful and is a different choice to the usual colours. Choose sage green accessories, sage green cabinets and sage green walls to design an ideal sage green kitchen. That may seem a bit too much, but if you design it so it works well with eachother, you will be on to a winner. This colour is bang on to create a farmhouse kitchen or an ultra modern hub of the home. The colour is light and airy and will give a breath of fresh air to your space.
Sage green can be soft and subdued or warm or cool. Try mixing and matching different shades and textures to create your dream sage green kitchen. We have the perfect quartz worktops that will work perfectly with this particular colour, which I will talk about later on in this blog.
Sage green cabinets and cupboards…
These colour cabinets will make a great design statement and won't appear overbearing. If you have a large kitchen and you are lucky enough to have a kitchen island then a good design tip is, to have the island a neutral colour against the sage green cabinets on the run of the units behind, so it complements the colour. A sage green layout across the whole entire kitchen works very well, but in a small kitchen it may appear to be quite green, balance out the colour with different coloured flooring and worktops, such as wooden flooring and cream or white worktops.
Sage green walls…
Sage green is known as an organic colour and very calming to the eye, especially in the kitchen. Walls painted in this colour creates a perfect choice for the hub of the home. Attention to detail can be made on the walls if you have a larger kitchen, as you can focus on one wall and make it the feature wall with this colour paint. If you have an open-plan space you can block off the sections of the different areas with the colour, for example different shades of the green or creams and whites.
If you like tiles, then maybe you could choose a sage green tile to contrast against a white or light grey walls to make a smaller kitchen look more spacious. This will create a beautiful colour palette inside your hub of the home and shine your personality throughout.
Sage green accessories…
We all know the usual kitchen accessories like tea towels, dishes, oven mitts, plant pots, vases, etc. If you are not 100% sure on committing to a fully sage green kitchen, then choosing the usual kitchen accessories in sage green will create a subtle yet effective pop of colour into your design, and still use the sage green colour somewhere in your decoration.
Quartz worktops…
Quartz worktops will look stunning with a sage green decor. We have many colours in the range that will complement the green perfectly. Here are just a few… I think the Nero Stella will add an instant glam to the scheme, and depth to the palette of colours chosen, the Carrera style quartz, will add a unique style to the scheme with it's stunning grey marbling throughout, and the Bianco De Lusso will give a beautiful sparkle to the overall finish.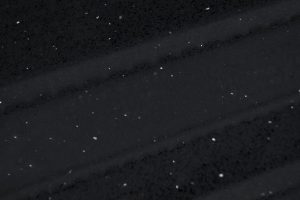 Nero Stella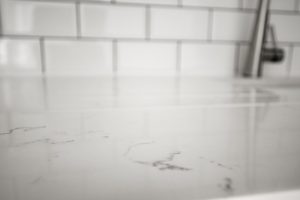 Carrera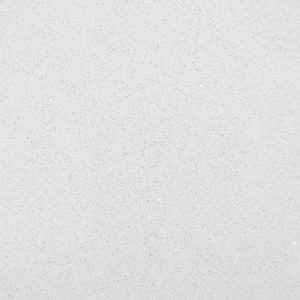 Bianco De Lusso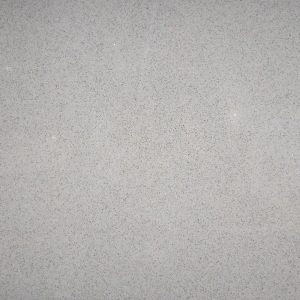 Magnifico De Lusso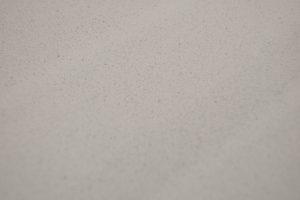 Crema Pura
Country cottage kitchen…
To create a real country cottage kitchen, pair the sage green colour with wooden finishes such as the flooring. White quartz worktops, sage units and light wooden flooring will create the ultimate farmhouse feel. If your kitchen is small, then creamy walls with white shelving will brighten up the space. Give a vintage feel to the kitchen with white wall tiles above the worktops. Add a touch of copper to the decor, like pendent lights, taps and cupboard door handles, that will show an antique personality throughout.
Contemporary kitchen…
Sage green is a tasteful colour to create a contemporary kitchen. As the colour sage green has grey undertones, pair with muted greys and off- whites to produce a modern design scheme. Paint the walls a sage green colour to make the space feel bigger and add darker wooden floor for a rich texture.
Traditional kitchen…
Sage green is a earthy and natural colour that represents the nature outdoors. This colour work perfectly with cream and brown and if you use this colour palette, it will give your kitchen that organic feel that is relaxing and breath taking.