Chopping boards are a real fashion statement for the kitchen and what better way than to choose the most fitting one to match that stunning Quartz or Granite worktop from us. There main factor is used as a work top saver so you are not cutting directly on to the work top and many people also use them as a serving tray for them tasty meals.
There are so many to choose from to fit everyday life in the kitchen as well as your personal taste, they really do say a lot about their owners.
We took a look in to the world of chopping boards that create a piece of artwork on the work surface as well as a multi functional design and found a few ideas to help you along the way.
Wooden Styles
Wooden style chopping boards create beauty and accentuates the look of your granite work top. They are the ultimate functional style that allow you to slice and dice as well as being food safe and suitable for counter top use and not cutting directly on to the work top (meaning they are a work top saver). They are also perfect for serving tasty foods such as cheese or fruit. They can be inserted around the kitchen sink as well as fitting on to the side of the work top with a lip making it easier and safer to cut ingredients.
Wooden chopping boards kill bacteria more so than a plastic or glass board stated in a statement by scientists and they protect your knives better, they are completely biodegradable and renewable and they may also support a small local business if they are hand made.
Caring for your wooden chopping board
Wash the board after each use in warm soapy water
DO NOT LEAVE TO SOAK
DO NOT WASH IN A DISHWASHER
Wooden chopping boards absorb the water and this may ruin your unique state of the art chopping board, so best stick to just using warm soapy water and drying immediately after washed.
Do you use a lot of onions or garlic in your recipes? then you may have to rub down the chopping board with half a lemon or some vinegar, this will help to sanitise the board. They should also be regularly seasoned with a good quality cutting board oil.
Different Wooden Styles
An engraved cutting board is more than a display piece. With it's engraved side on the top showing your unique style and taste, the other side remains blank for everyday chopping needs. What better way to show off your personalised taste.
An Olive wood rustic cutting board are thick and durable. They come in different shapes and sizes and will add a rustic charm to any kitchen. No two boards will ever be exactly the same as they have a slight different wood grain. These are also perfect for serving up them tasty antipasti when having a dinner party as well as looking the part on that sleek black granite you have purchased from us.
A large end grain prep station is a sleek characteristic style that functions as a prep station. This is perfect for cutting and dicing them vegetables as well as being used for a serving plate. This style will look great certainly against the balance of a soft tone kitchen due to the checkerboard effect on the board. Choosing our Carrera Quartz will make the chunky board stand out.
A butchers block has a certain style that can be bought to any kitchen. The thickness of the block and the characteristics of the wood make it a real statement as well as a fantastic eye catching serving tray with that delicious joint of beef. Perfect to style with an all dark sleek kitchen.
A bamboo chopping board is as strong as an ox and is attractive. It is very simple but creates the use that you need for a chopping board as well as a serving platter.
The latest craze is the digital wooden board that you can attach your ipad to. This is perfect to use as a recipe stand. Most things these days are to do with the internet so why not get yourself a chopping board that fits your ipad so you can have it at your hands in the kitchen. Save paper by not printing that recipe. If you have an ultra modern kitchen with all the mod cons then maybe this is the perfect board for you.
Marble Cutting Boards
Marble chopping boards are a perfect work top protector that are sturdy and durable as well as look the part. They protect the surfaces of the work top from scratches as well as the perfect accompaniment of serving food especially that cheddar or stilton will look great on the marble. Anything that is made of marble is fancy and versatile so the perfect accessory for the kitchen. The Calcutta Urban Quartz from our range will match perfectly with a marble cutting board giving off a taste of pure fine lines showing off that immence elegance and delicacy. These aren't normally used for chopping but do make a great serving platter as well as a statement in the kitchen on that beautiful Granite worktop.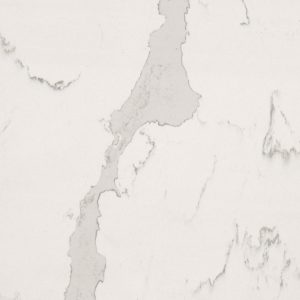 Cutting Board Drawer
Are you looking for a space saver and a unique way of using one of the must haves in a kitchen then a cutting board drawer could be the perfect style. The drawer could be a good place above the fitted in bin for a quicker disposal. Use a wooden chopping board for this and this will certainly bring the harmony to the kitchen and granite work top.
A modern splash chopping board
If you have more of a modern personality and are creating a modern twist to your kitchen then you may want to look at the splash chopping board. This will add an instant pop of colour to your decor and will fit perfectly in an elegant all white kitchen. The brightness of the colour will stand out and definitely make a big impression. Team it up with our Bianco De Lusso for that instant contemporary appeal.
Solid granite board
A sophisticated and classy style bought to any kitchen. Maybe you want to opt for a matching granite work top saver with that newly installed granite work top, we certainly can make this for you. Choose your Quartz/ Granite and away you go.
Plastic
These types of chopping boards offer a cheap and versatile style. It's good to protect different parts of your kitchen work surfaces and what better way then choosing a most convenient board of them all. They can be put away easily creating a clutter-free kitchen. There are many styles you can choose from such as one that folds in to half making it easy to slide all of the chopped up ingredients in to the pan. They are strong and lie flat making it safe to chop and they add convenience to the way of cooking.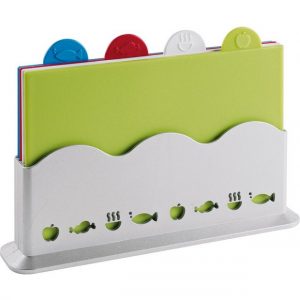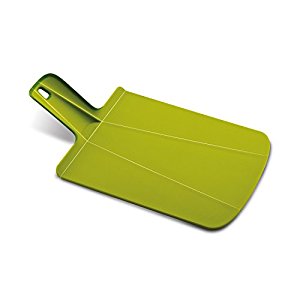 Glass
This is another popular type of cutting board. They are so easy to clean and come in many different shapes, sizes and that all important colour, there will always be one for you to make that perfect atttractive accessory in the kitchen.
Glass boards are resistant to heat as well as very durable. They do have their disadvantages like dull your knives, but maybe you are looking for something to add a pop of colour to your worktop like a decorative accessory.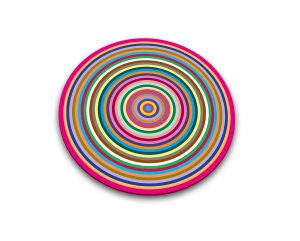 Corian Cutting Board
A corian board is fairy new to the world of cutting boards and they are more resistant to bacteria, there is also less chance of contamination from meat to vegetables, if the board is being used with these ingredients. It is made from a unique solid surface material that consists of a blend of natural minerals and pure acrylic polymer. Super hygenic board because of it's non porous surface.
They are perfect to match with your kitchen decor and that all important granite worktop.
What one are you going to choose…?