"Bright in the morning, cooler in the afternoon"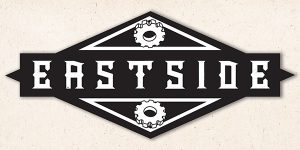 With an east facing room, the light can appear to be a little blue, so it's best to work with blues and greens in your decorating colours. East facing kitchens experience the most biggest change in light quality throughout the day, other than the other rooms. It receives a warm light in the morning, but tends to become cooler as the day goes on when the sun moves over the house.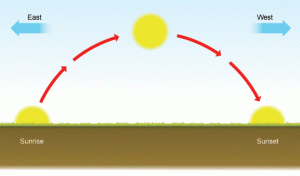 East facing kitchens can impact on how colours look, particularly in the summer months when the morning sunlight can wash out the colour, and when the sun disappears from the kitchen, it can leave the room looking a bit gloomy.
Best colours for the East side
To create a lot of light on the east side, but still retain some warmth, duck egg colours are perfect! They will really come alive in the morning when that sun is beaming through. The light changes so dramatically throughout the day, that as a perfect option, it's good to team with a darker tone furniture and a beautiful dark quartz or granite worktop.
We have listed a few of our amazing dark colours below, in our Quartz and Granite ranges to team with your beautifully East design kitchen: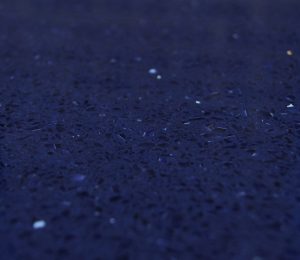 Blu Stella- our very own quartz, which is blue in colour and has the perfect little mirrored pieces throughout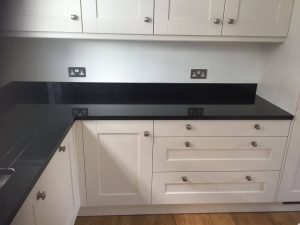 Cosmico Nero- a very popular black quartz with mirror pieces throughout, looks stunning in our customer's kitchen to the left in this picture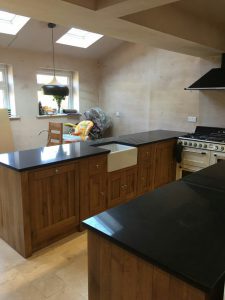 Nero De Lusso Quartz– launched this year on 17th Feb 2017! A great alternative to the granite Absolute Black and Diamante Black. Gives a first class appearance, especially in one of our customer's kitchens that is featured here in the picture above
Emerald Pearl- Granite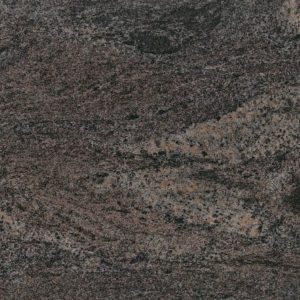 Paradiso Dark- Granite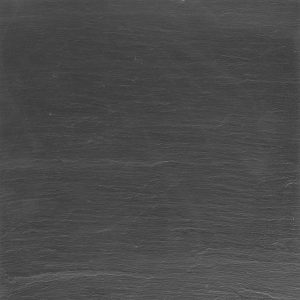 Pale duck egg colours that are perfect for the walls

East facing rooms contain a bluish quality. When choosing on the look and mood you want to create, blue or green undertones will create a bright, warm look when the sun rises in the morning, and still retains the feeling of light when the day progresses.
Additional colours that will work well in your East facing kitchen

Neutral colours in a East facing kitchen work well, with it's warmth and neutral tones to create changes with the light quality, and beautifully contrasts, white kitchen furniture and work tops.
Features in a East facing kitchen
East facing kitchens tend to have the sunlight in the morning, and a cooler light throughout the day. A glazed roof or extension could be a perfect addition to add to your East facing kitchen, as this will allow warmer light in to the kitchen area without it becoming to hot and trapping heat, and also adds a natural light quality.
Customer Projects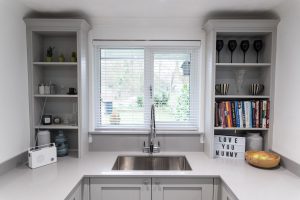 This kitchen has been fitted with our stunning Grigio Chiaro Pura. It's a 20mm cut that has been chosen for this stunning kitchen. It goes perfect with the grey hues and accessories.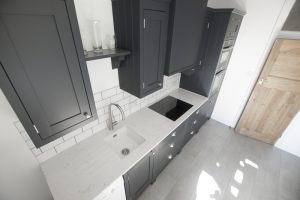 Our Carrera Quartz in this kitchen looks fabulous teamed with the dark grey cabinetry and the white humble walls. It is a white marble effect that runs through the delicate worktops.
"If you choose kitchen furniture that is a different colour like a blue or grey, it will lighten up the space and make it feel bigger. Team it with a cool and delicate grey on the wall to embrace the bluish light quality of an East facing kitchen."