We have already mentioned in the previous article how to create the perfect Smart Kitchen with appliances and additional features, now we look in to the perfect devices to include into your Smart Kitchen with the help of greatest gadgets that are on sale today.
The future is coming at us faster, and faster everyday. In 2017 it seems like we are living more like the Jetsons, with our newest devices that we can talk to.
Innovators continue to see the kitchen as a ripe old place for household technological development. We don't have robotic maids to take care of anything yet, but their are certainly steps you can take to bring your household into the future, and we look at those in this article.
We have researched into the world of technology, and collected the following smart devices below, that will give you the best futuristic experience in your kitchen.
Be a home chef and cook like a pro, with restaurant results from this precision cooker from Anova. This is a next generation cooking device. It's a low and slow cooking process that results in amazing tender, juicy meats. Connect it to your smartphone via the app to alert you when the tasty food is ready.
Wi-Fi and Bluetooth
Set your meal up when leaving the home, and come back to the best meal yet
Tell the app what you are cooking
Get alerts on your phone- keep up to date on the status of your food from start to finish
Fits any pot you have

Ideal for sous vide cooking

2. iGrill Mini Thermometer, purchase from Amazon with a price tag of £59.99
The best invention to master grilling. It monitors the food from begining to end, and notifies you via the app once it has reached the perfect degree to serve. So if you don't want to miss that football match, wait for the alert, and let them juices flow. Perfect for that BBQ outdoors but great for the kitchen aswell.
Everyday griller- alarms you when your perfect steak or burger is ready to serve
Multi-tasker- get back to the game, top up guests glasses or finish off preparing them crucial ingredients to make the perfect meal, with the confidence that the meat is being monitored and cooking to the perfect degree
Apprentice- experiment with roasts, and impress your guests with their steak to their perfect doneness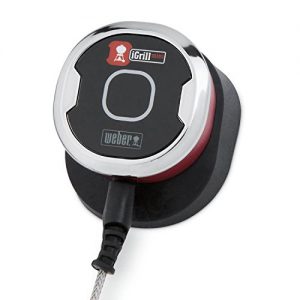 3. Smart Frying Pan- Pantelligent, purchase from Pantelligent with a price tag of $129.
Temperature sensor inside
Electronics talk to the app
App monitors the temperature
Tells you when to flip, stir or add ingredients
Tells you when to adjust the temperature on the hob and when it's done
Works on any gas or electric hob
Choose what your making, and how you like it cooked
Updates and notifications through to your smartphone or tablet
It's a great way to get beginners to start cooking

4. Drop Scale- a perfect invention for Bakers, purchase from Amazon with a price tag of £97.62.
It includes it's own app, and saves you the trouble of measuring cups, as the app tells you precisely when you've added enough flour, spice or sugar to the concoction you are creating. Cooking is made easy with this gadget, and saves you tons of clear up time too. Perfect for baking newbies too, guiding you through the recipies on your smartphone or tablet, ingredient by ingredient.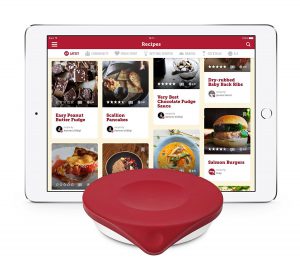 5. Perfect Drink Pro for them entertaining nights. Purchase from Amazon with a price tag of £19.99.
The Drink Pro is perfect for an upcoming bar tender that loves to mix drinks and make the perfect mix.
Choose from hundreds of recipies to create that perfect cocktail or drink, or create your own
The smart scale connects to your smartphone or tablet with the app
Virtual glass on your phone or tablet that fills up when you pour, and tells you when to stop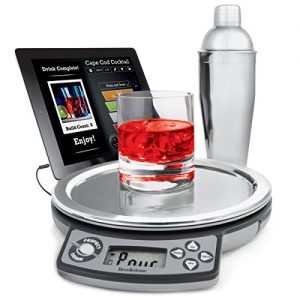 6. Perfect Bake Pro, purchase from Amazon with a price tag of £6.99.
With the perfect bake you can get the best results when baking. Connect the Smart scales to your phone or tablet using the app and away you go.
Weighs each ingredient for accuracy
Alerts you when to stop mixing, baking or cooling
Turns anyone in to a master baker
Calculates any adjustments you may need to make
Guides you all the way through the baking process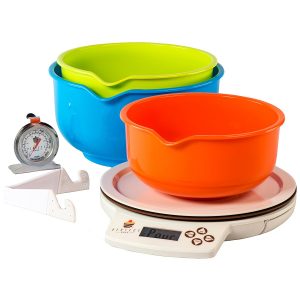 7. June Intelligent Oven, purchase from June with a price tag of $1,495.00.
The June is designed to work beautifully, with it's owner in mind.
Heats up faster and smarter
HD Camera
Built in thermometer
Built in digital scale
Pair the June app with multiple devices, and control your oven from anywhere
Get notifications and alerts on your smartphone/ tablet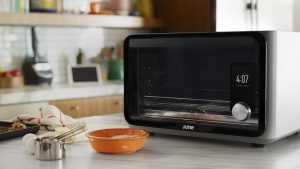 8. Ninja 3 in 1 Cooking System, purchase from Amazon with a price tag of $139.99.

This device roasts and bakes your food. It consists of many functions to keep that cooking going to a new level. It's a complete family cooking machine with endless rewarding meals.
Cook fast with less fat
Perfect slow cooking machine with one pot
Non-stick cooking pot
Triple fusion heat for faster, jucier, flavourful cooking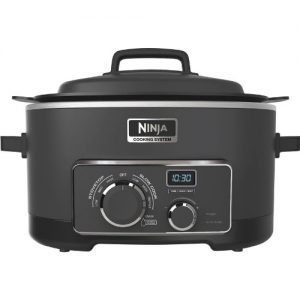 9. Pancake Bot, purchase from Storebound with a price tag of $299.00.
Perfect for children who love PANCAKES and love getting creative. This is the first 3D food printer that perfectly prints pancakes by automatically dispensing batter directly on to the griddle. Design your pancakes on the software and away you go.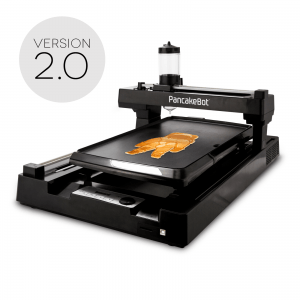 10. Philips Airfryer, purchase from Philips with a price tag of £250.00.
Little or no oil is used with this to create perfect texture and delicious results, with a guilt free way of cooking. It allows you to fry with air to make the food crispy on the outside and tender on the inside.
Great tasting chips with up to 80% less fat
Rapid air for healthier frying
Digital screen for easy control
Pre-set button for your perfect dish
Grill, roast and bake with this machine
Unique design for low fat cooking and delicious results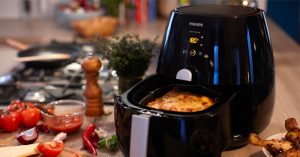 11. Crock-Pot Smart Slow Cooker with WeMo, purchase from Amazon with a price tag of $116.99.
Sometimes you may have to work at the office late, or you are stuck in traffic. With this smart technology you can now cook and connect to have dinner ready when you are. With the WeMo technology you can increase or decrease the cooking time, turn the temperature up or down, keep it warm, or completely turn it off, all in the hands of your smartphone.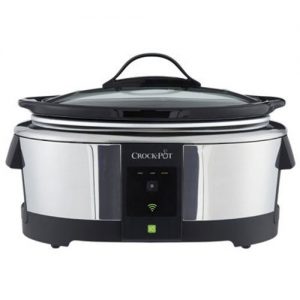 12. Minipresso Portable Espresso Machine, purchase from Amazon with a price tag of £55.00.
A compact, solid hand- powered coffee machine, for the perfect espresso on the go.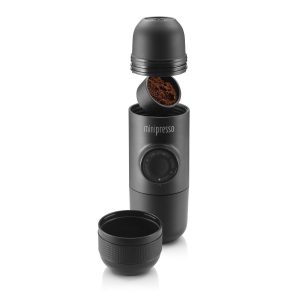 13. Egg Minder, purchase from Amazon with a price tag of $11.99.
This quirky little gadget pairs up with your smartphone or tablet, and tells you how many eggs you have left.
Push notifications are sent to the smartphone to let you know when the eggs are going bad, and when you are running low
LED light indicates the oldest egg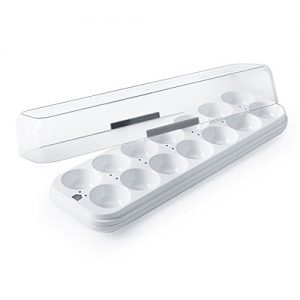 14. Coverblubber, purchase from Amazon with a price tag of $14.98.
Just like cling film it's perfect for them leftovers and a great kitchen gadget to have in your drawer.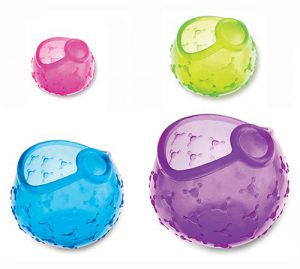 These gadgets are not 100% perfect without a stunning Granite or Quartz worktop to go in your kitchen from Rock & Co. You will find so many colours in our ranges to suit your personal needs, and fit in with any decor. Fill out our quote form online today, and get ready to start something spectacular. Sit back and relax, and let our friendly sales team look after you!