"Will a kitchen island fit in my kitchen space?"
A standard kitchen island size is 1000mm x 2000mm. They are a very popular feature in the hub of the home today as well as a sought after kitchen layout. You need to have a functional kitchen that makes it practical everyday with the amount of space between each part of the layout, so making sure that a kitchen island will fit is key to your kitchen designing. Smaller kitchen islands can also work, but you do need to make sure again, that it will create a functional and practical kitchen. With careful planning a kitchen island is additional worktop space, extra storage space and a perfect entertaining centre, for all your family and friends to gather. With perfect planning you may just fit that dream kitchen island in.
The minimum size of a kitchen island is 1000mm x 1000mm. A sink or hob would not be recommended for the size of this kitchen island due to safety requirements and lack of practicality. Gas safety regulations state that there should be a minimum of 300mm from the end of the hob to the end of the worktop on both sides. Induction hobs need 150mm, on either side.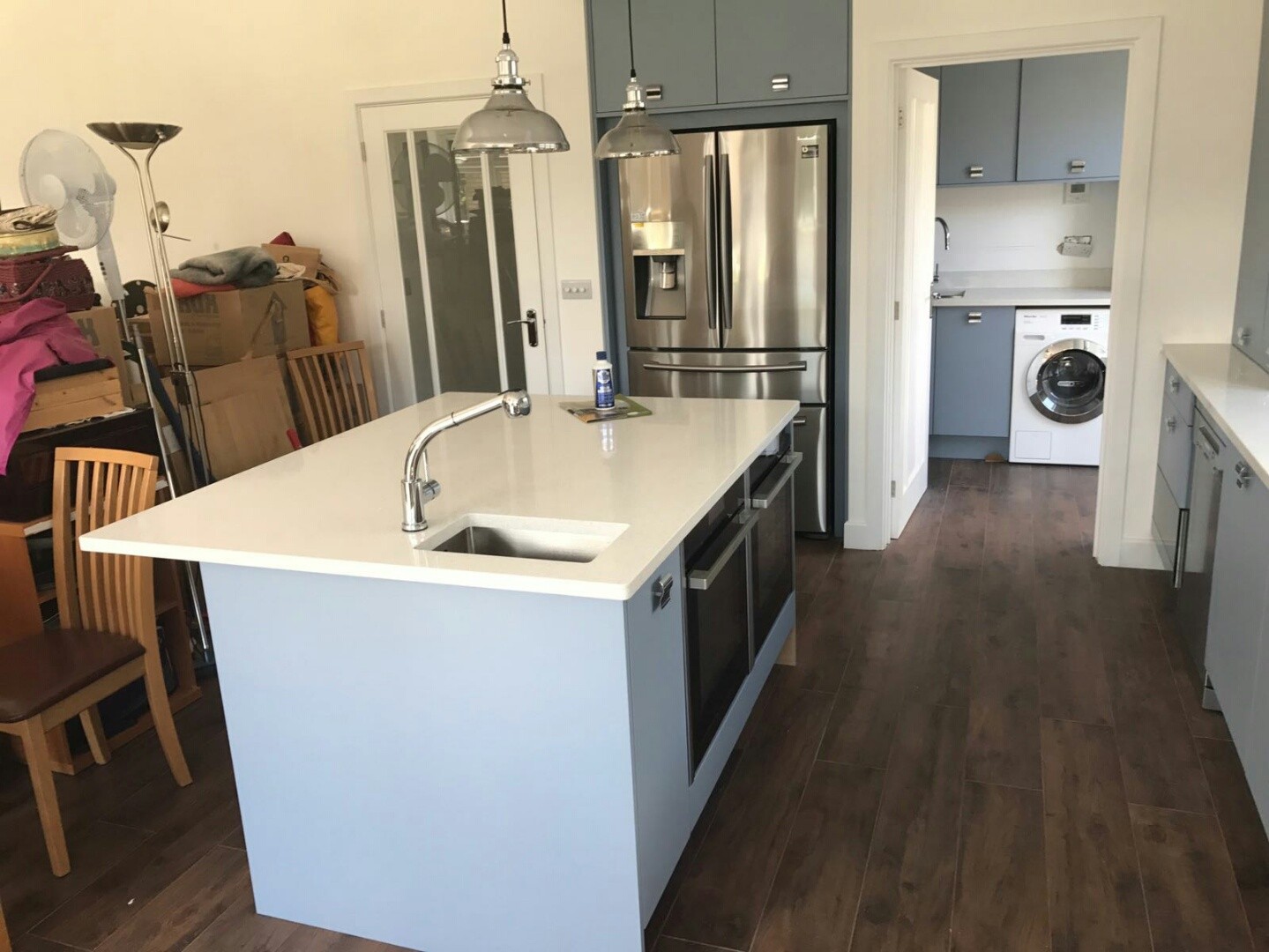 As the philosophy goes… Form follows function!
When planning your kitchen island you need to consider it's functionality. Will there be integrated appliances, a breakfast bar area with chairs, and/or different levels of work area? The area around the kitchen island should be accessible and safe. Movement around the kitchen and units should be easy, so this will need to be factored in. This area is known as the clearance zone, and will take into consideration how much space you have to work with and how you use your kitchen.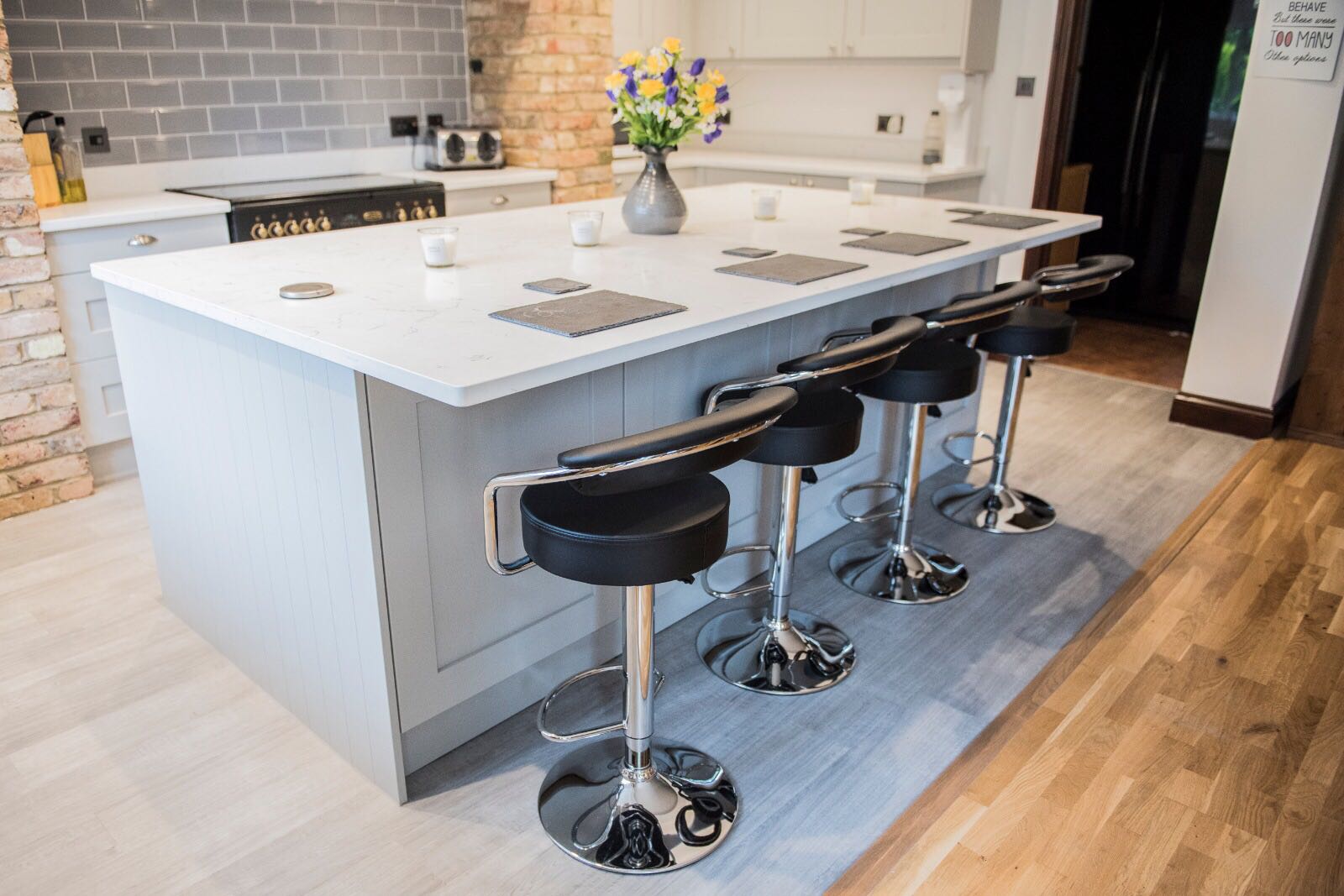 The ideal distance for the clearance zone is 1m. This space is best to enable safe and free movement around the island and kitchen. It allows drawers and appliances to be opened free of obstruction. These dimensions should definitely provide ample space for two or more people to safely and comfortably work in the kitchen at the same time. The minimum distance around the kitchen island is 800mm. These dimensions can prove tricky for an easy flow of opening oven doors and drawers. The maximum distance around the kitchen island should be 1350mm. Sufficient space is ideal but too much space can break up the easy work flow and the kitchen layout. You don't want to over do it!
Small kitchen? Don't assume straight away that you won't be able to fit a kitchen island in.
There are many possibilities for making an island work in your hub of the home. Where space is limited height, depth and unit sizes can be tailored made to suit a specific design and the space available.
Use the kitchen island as a multi-functional space to provide efficiency in a smaller kitchen. Design a seating area into the kitchen island and a wine fridge to accommodate the kitchen's and owner's needs, while also maximising on limited room space.